So it's come to my attention that ass is, like, all the rage these days.  Whether it's because of that iconic 
Kim Kardashian Paper Magazine cover 
or simply because more people are proudly showing off their bodies, I'm pretty glad that it happened, and this amazing Koulture Collective jumpsuit made of stretch 
denim
 really hugs my curves (yes, all of them) in the best possible way.  I'd like to give a shoutout to 
Stephanie Stein Photography
 for making my butt look as luxurious as ever, even if it does mean creepers are coming out of the woodwork on Facebook.
Since I first started experiencing symptoms of depression a few years back, my body has been through several dramatic transformations.
At my worst bouts, I was using food as a tool to cope with my feelings of worthlessness, emptiness, sadness, lethargy, and suicide. I went from a size 2 to a size 8 and gained 40 pounds, and for a long time I felt like my dramatic shift in weight was an inside joke among my peers.  Fast forward to years later as I'm experiencing a period of peak anxiety, and the 40 pounds I gained falls off at a rapid pace–only, my body still wasn't what it was before I put on the weight.  Even worse, people were complimenting me on losing weight in such an unhealthy and mentally exhausting way, I felt horrible about myself and my body, and it's part of what kept me from blogging for close to a year (the other part being a sheer lack of funds–isn't it great being a millennial?)
Now that I'm taking an antidepressant, seeing a therapist regularly, and striving to make better choices for both my physical and mental health, I'm starting to see my body differently.  Instead of seeing a bloated gut (FYI: I have endometriosis and no amount of exercise will make that go away), thick thighs, and an uneven reddened skin tone speckled with acne, I'm instead starting to see a healthy, enlightened young woman who feels confident in her patchy Irish skin and is proud of her juicy, round bottom while making great strides in various aspects of her life, having come a long, LONG way from where she was a year ago.
Every day, women are told they aren't beautiful enough, they aren't smart enough, they aren't thin enough, they aren't cool enough–and quite frankly, I don't want to add to that conversation. I want to support my fellow women in whatever ways possible; if me flaunting a booty-hugging bodysuit empowers my readers in some way and makes them feel less self-conscious about the bod they're rocking, then HELL YEAH! I'm all for it.  Like RuPaul says, "If you can't love yourself, how the hell you gonna love somebody else? (CAN I GET AN AMEN??!!)"
Outfit details:
Denim Jumpsuit – Koulture Collective
*PSA: I'm only 5'3″ so my mom had to hem this jumpsuit for me.*
Heeled Boots – Urban Outfitters
Chandelier Earrings – H&M
Cold Bitch Brew iPhone 6S Plus case – Valfré
Gold Beaded Clutch – Vintage (It was a gift from a friend when she was living in Austin ♥)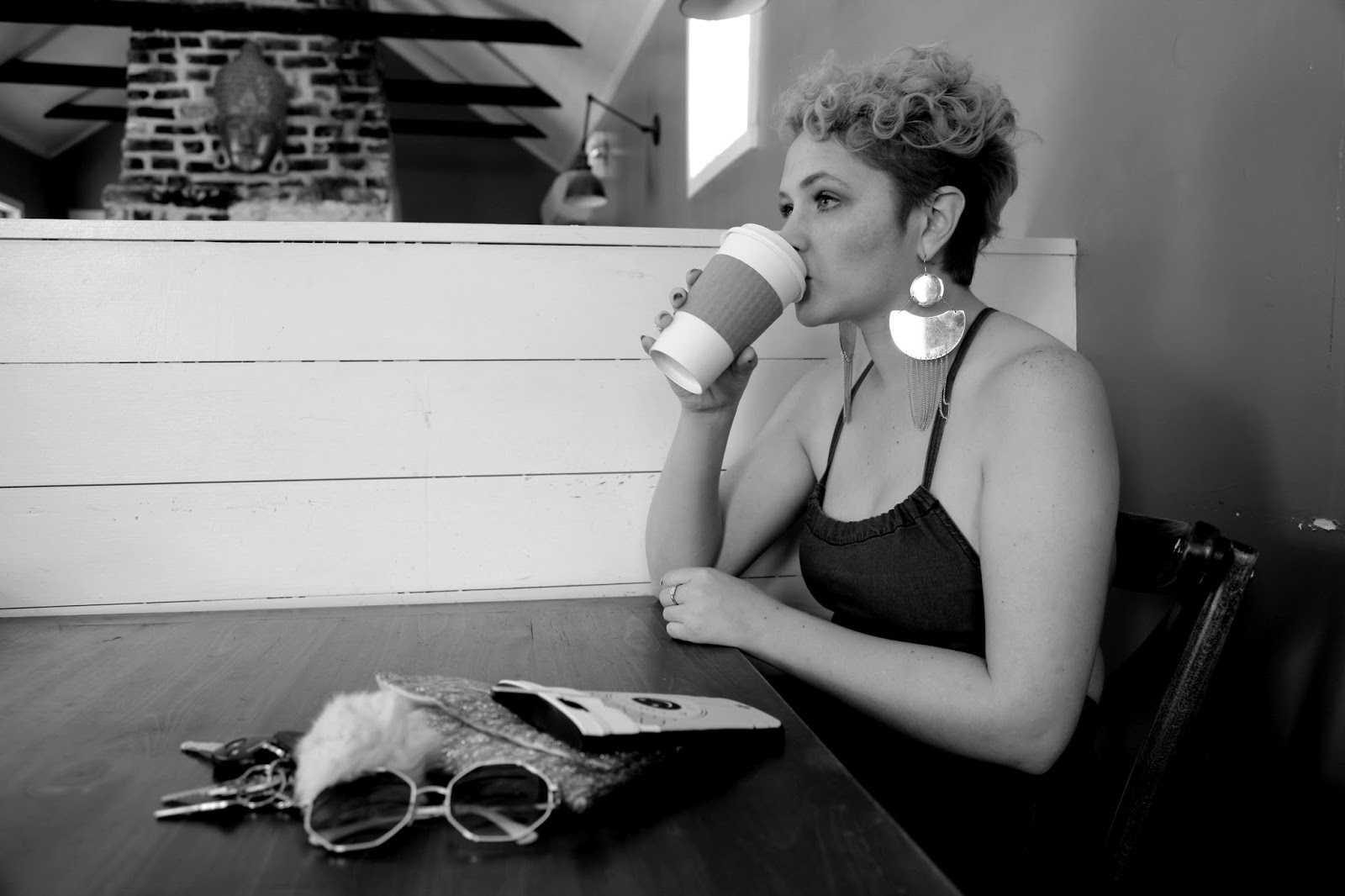 'Til next time, kittens!