My fellow anxious babes, you would be so proud of me. I not only shot outfit photos in another city, but I shot with a brand new photographer that I'd never met before! This may seem small, but if you have social anxiety, this is a huge fucking deal.

Here's how it all went down: I originally intended to go to Atlanta over labor-day weekend for DragonCon to debut my Luna costume. Well, my plans hit a little, ahem, snafu after realizing that the tickets were sold out (WHOOPS!) Since I'd already planned to be in the city anyway, I figured y'know what, this is a great opportunity for a photoshoot for the blog…only, I didn't know any photographers in Atlanta. Determined to make this work, I scoured through hashtags to find photographers who fit my aesthetic, which is when I happened upon Lindsay's Instagram account. I don't know if it was the gentle hands of fate or WHAT but I couldn't have asked for a better photographer!!
Lindsay has such a wonderful editorial eye, and both her and her assistant/friend Randie did such an amazing job capturing my looks. This is the first of two outfits that we shot at the Oakland Cemetery, both highlighting clothes by Boohoo.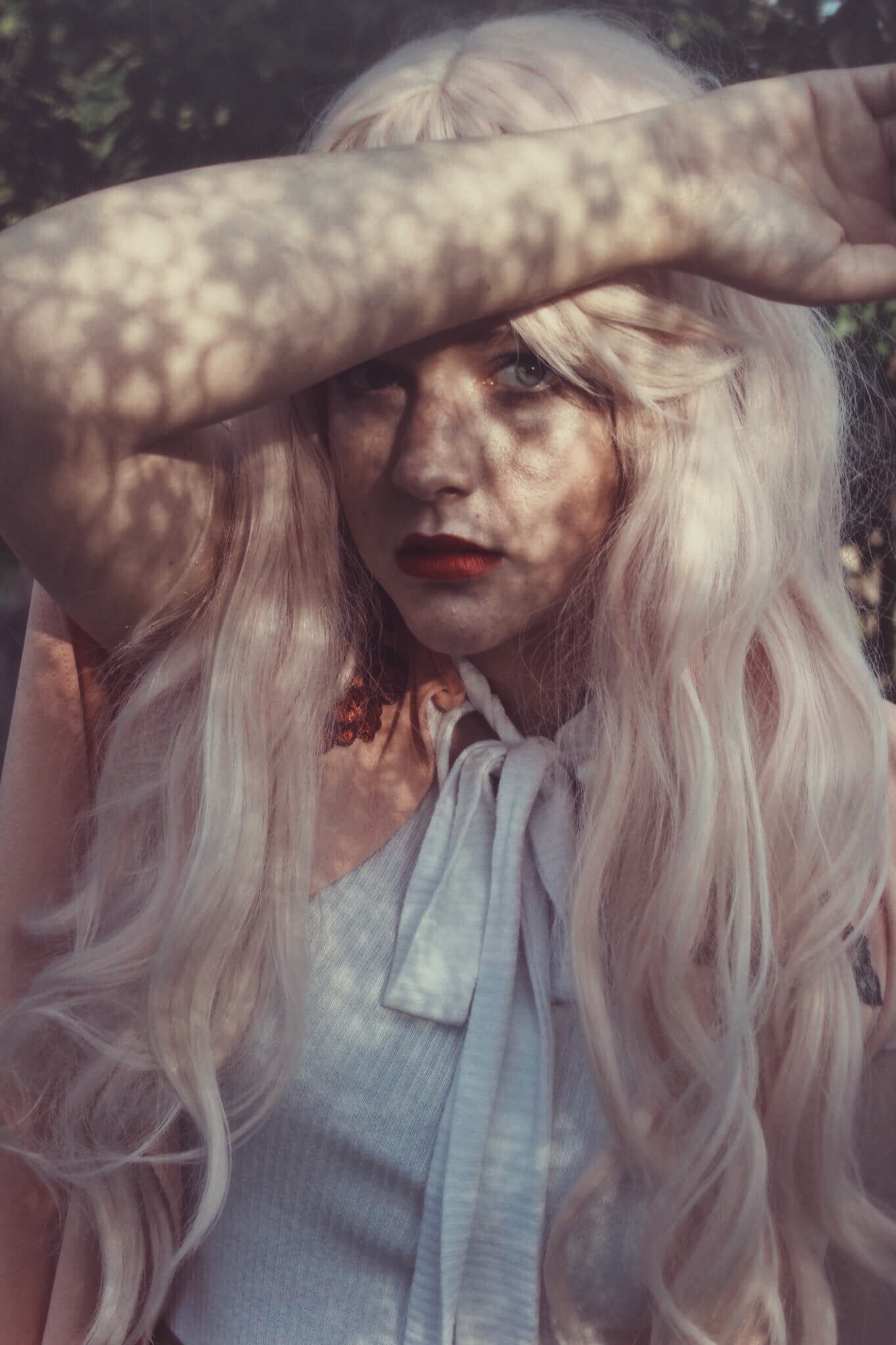 All photos by Lindsay Thomaston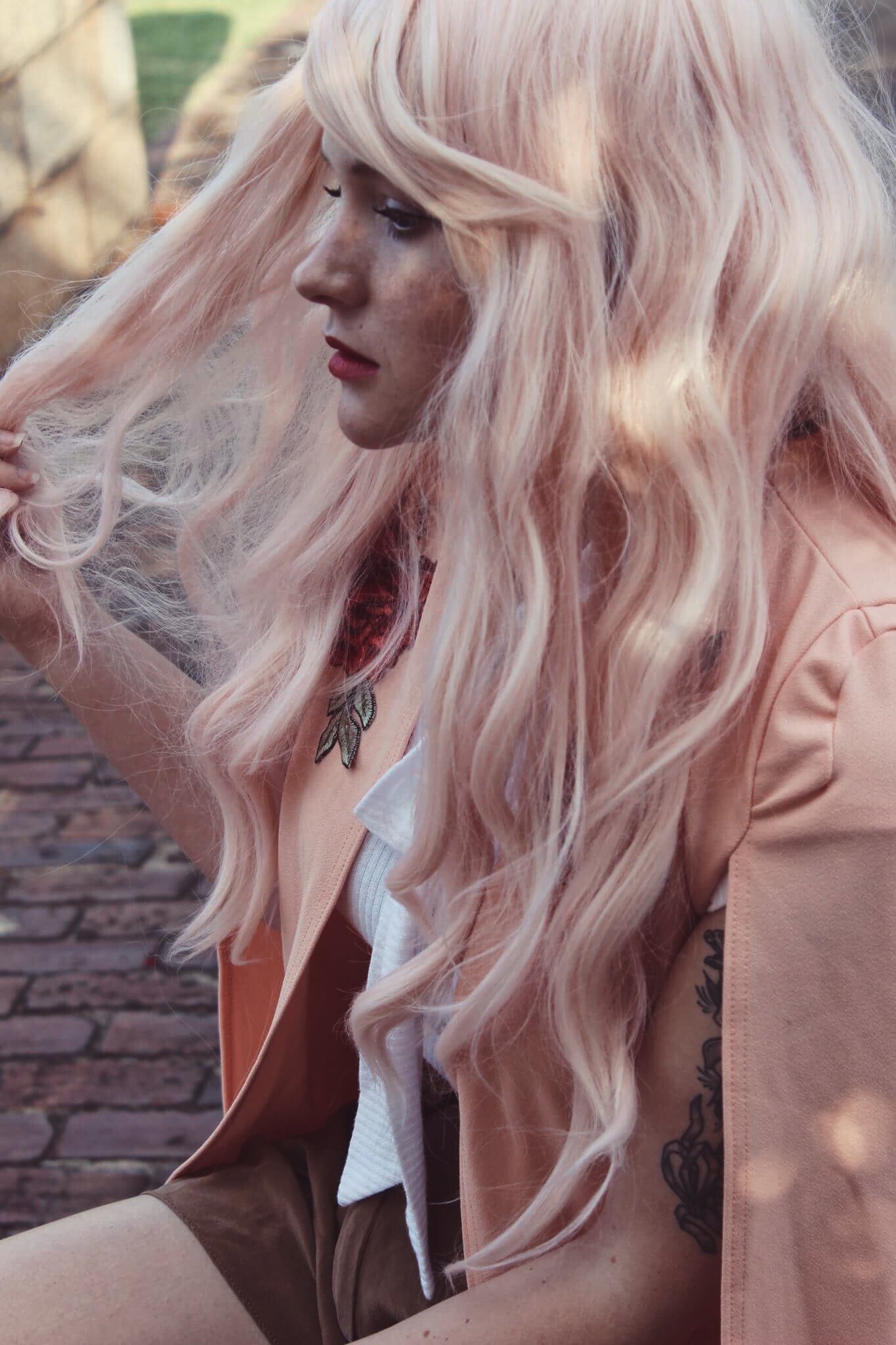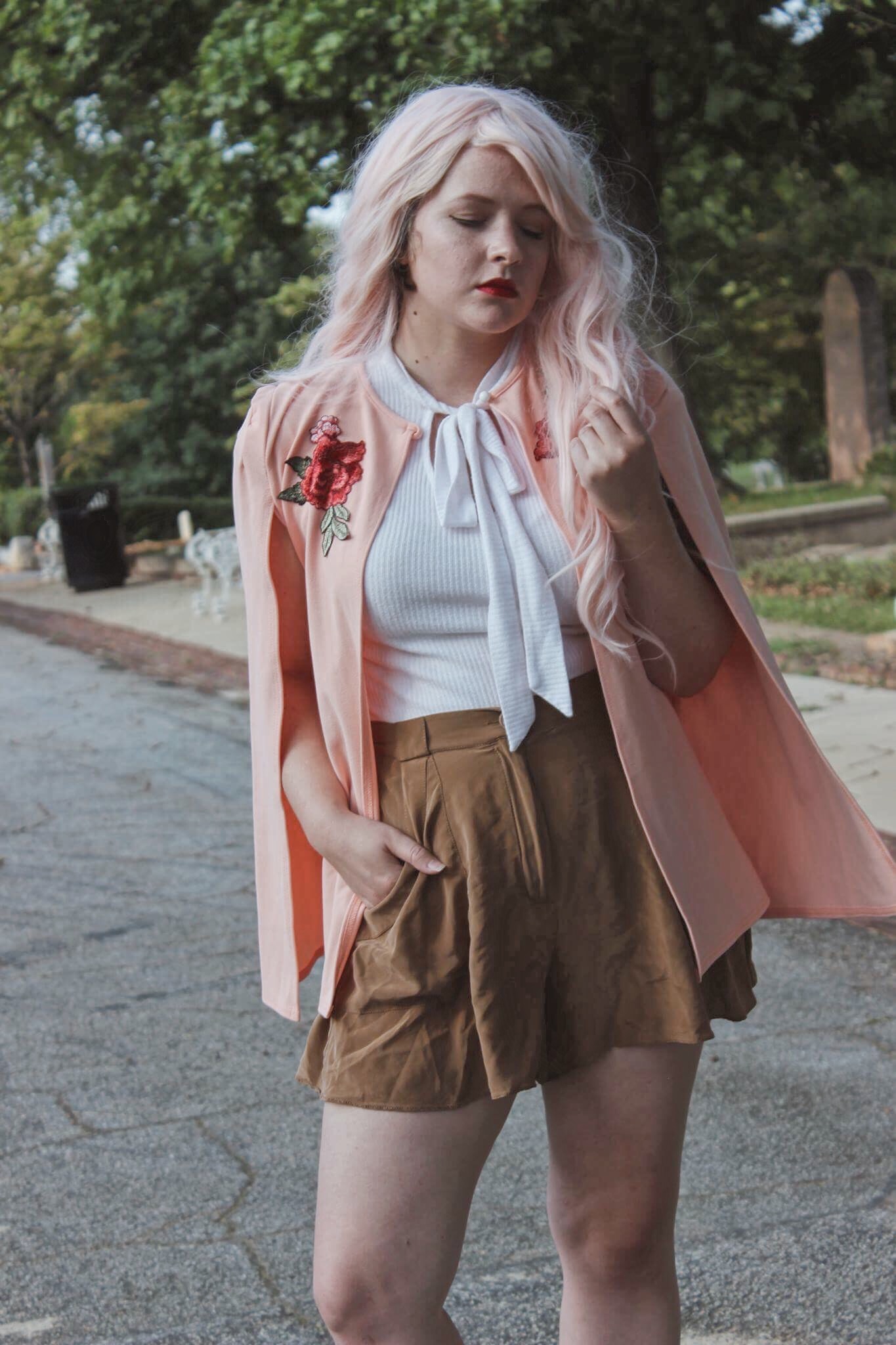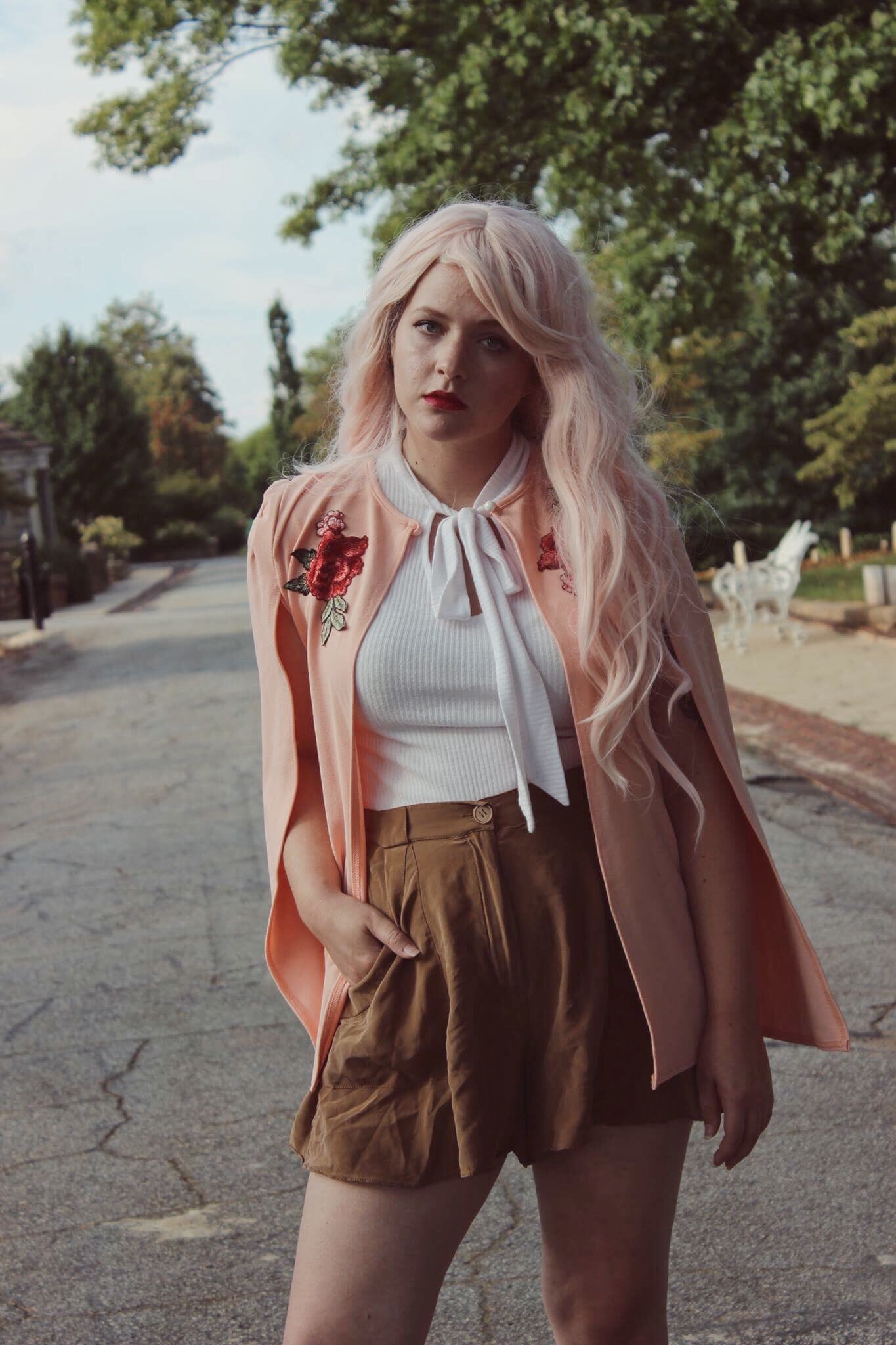 Outfit Details:
Cape – Boohoo
Bodysuit – Nastygal
Shorts – Anthropologie
Shoes – Urban Outfitters
Wig – Lockshop Wigs (Similar)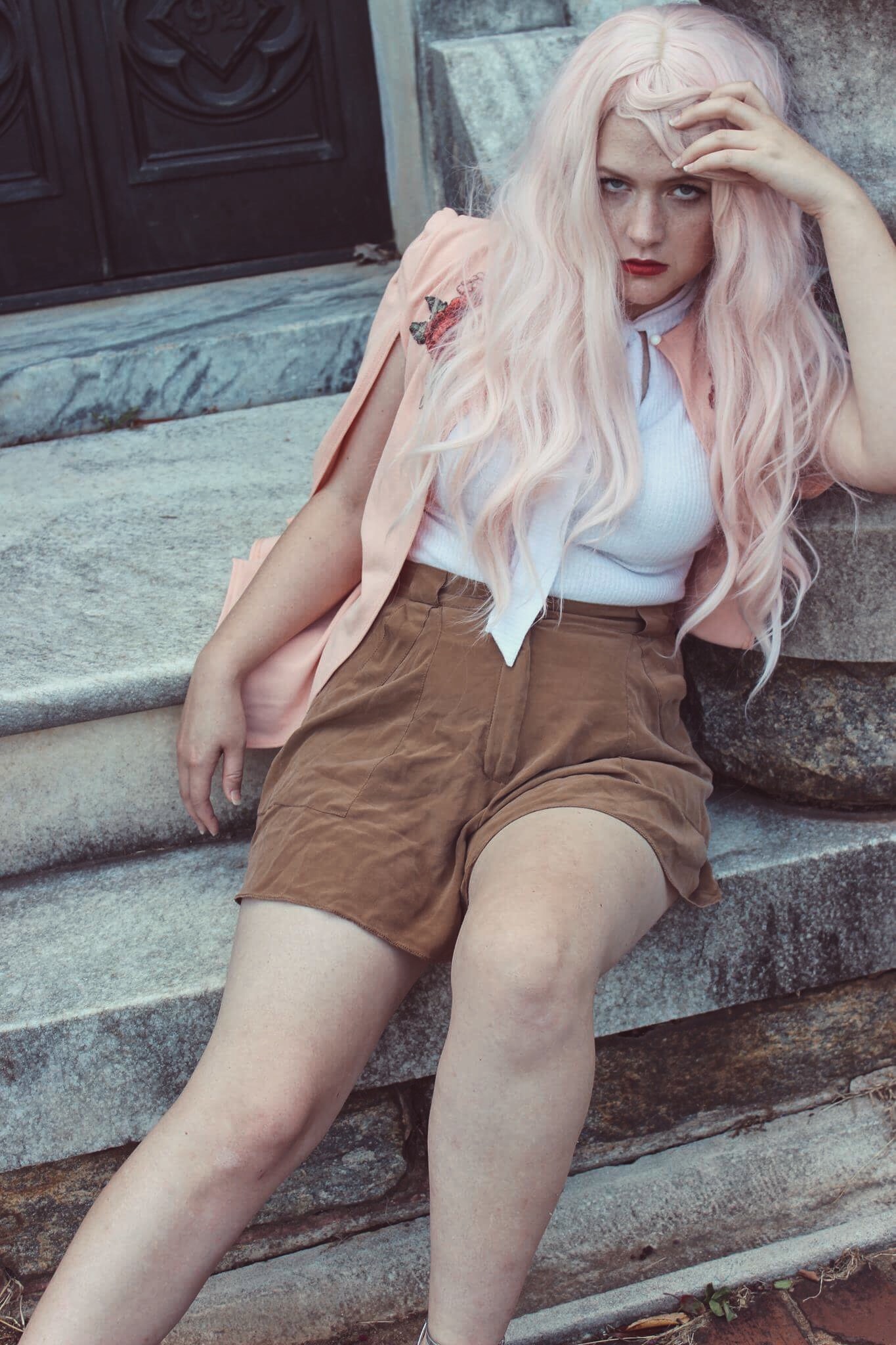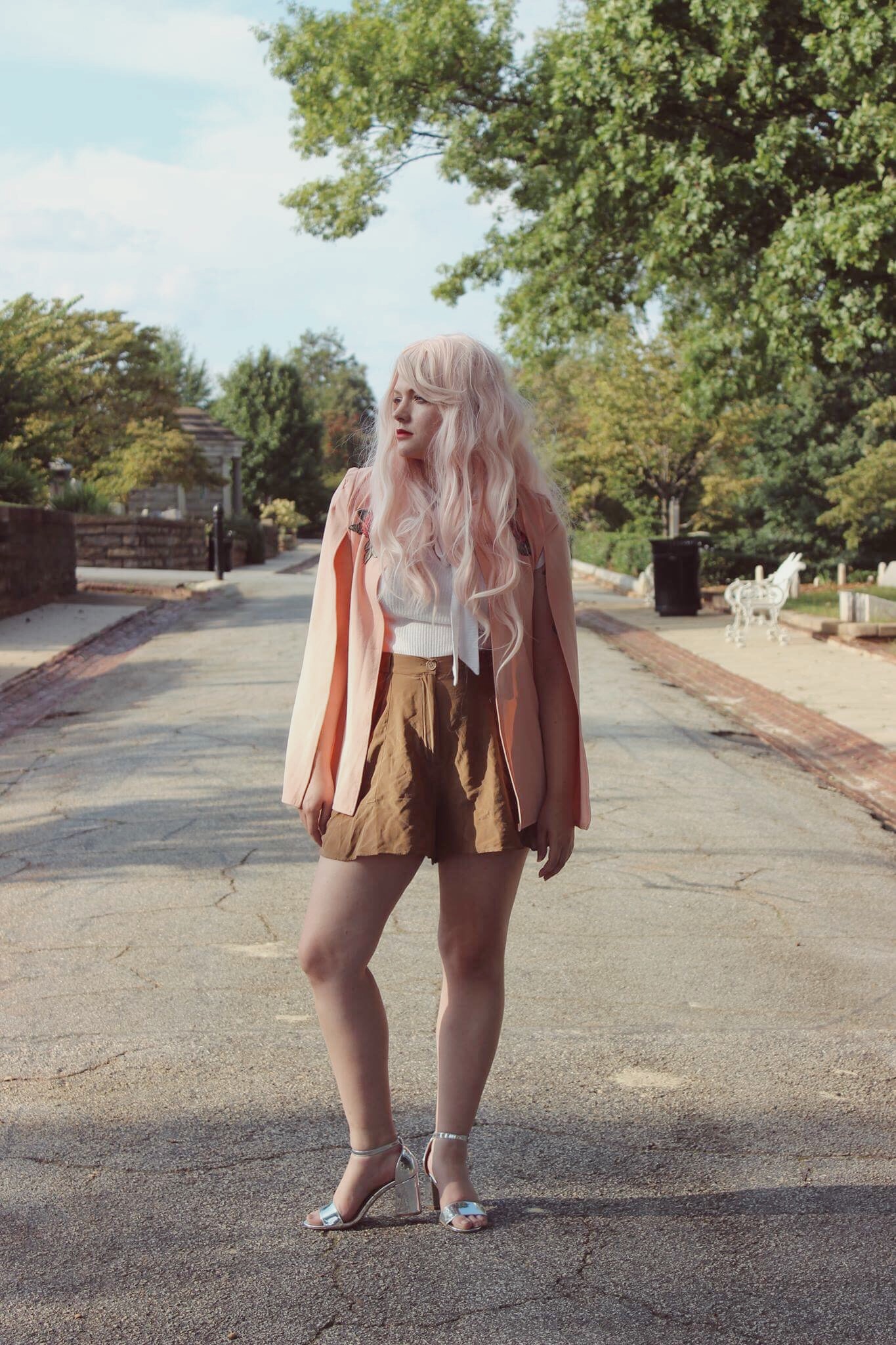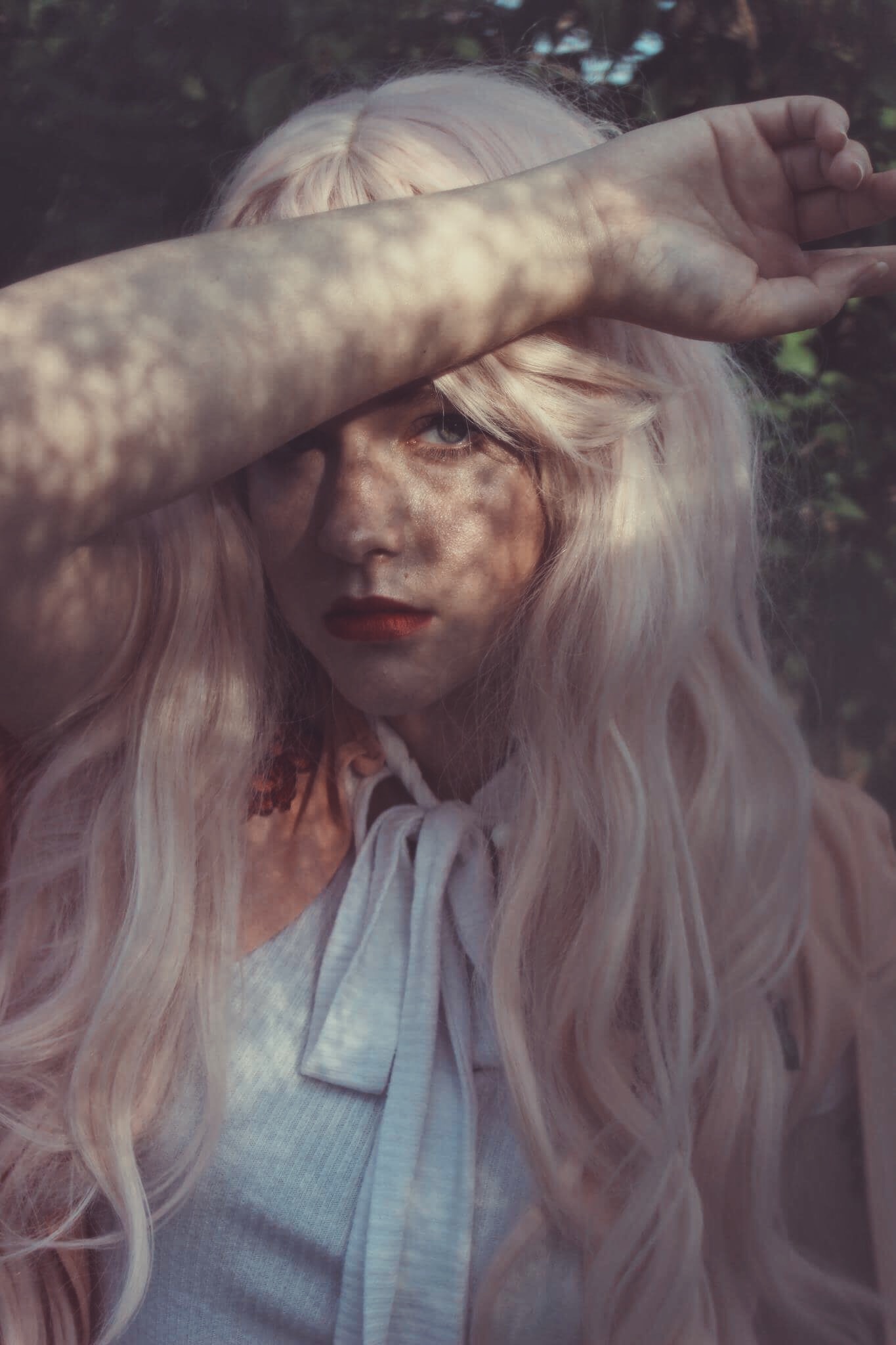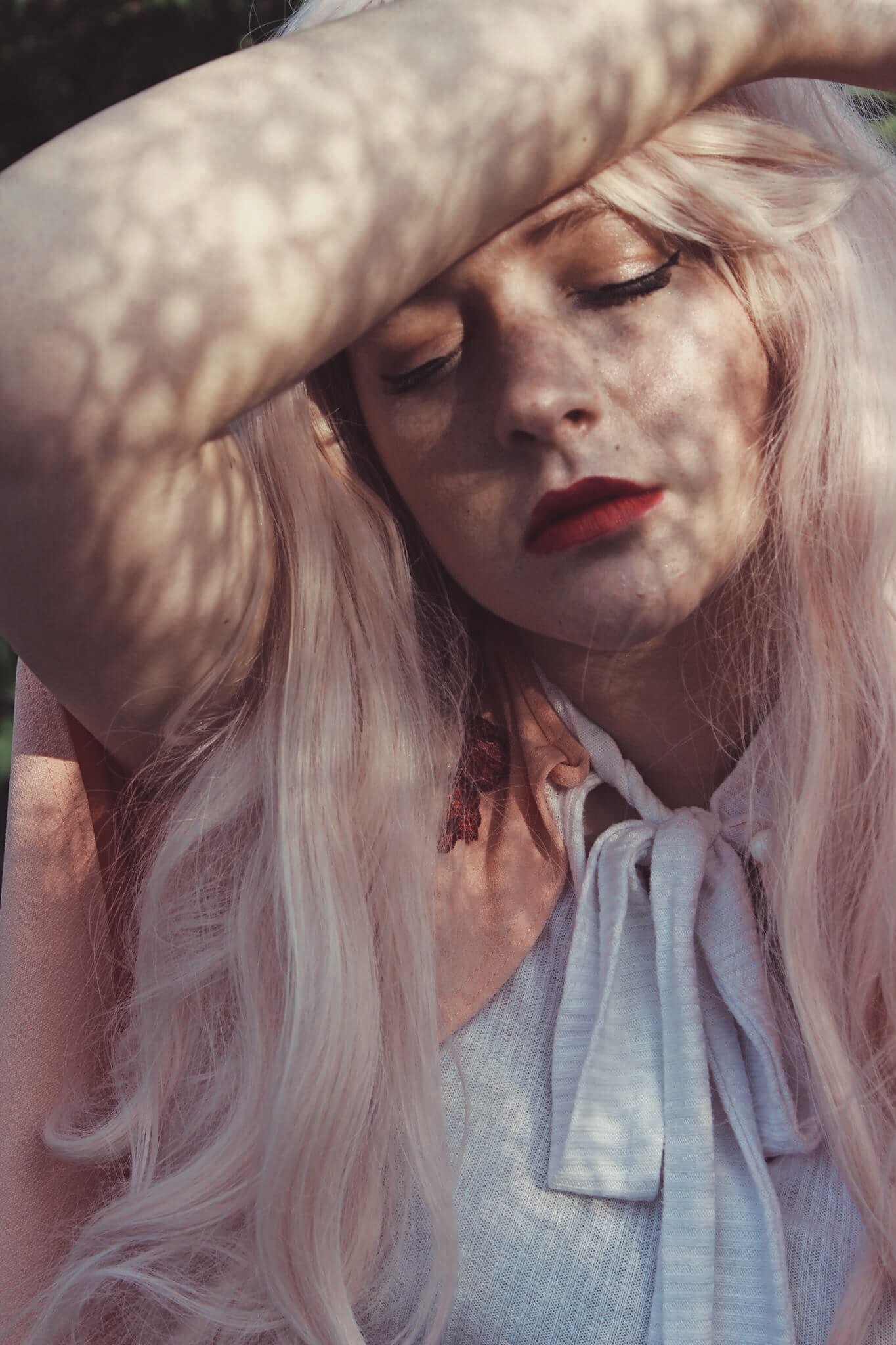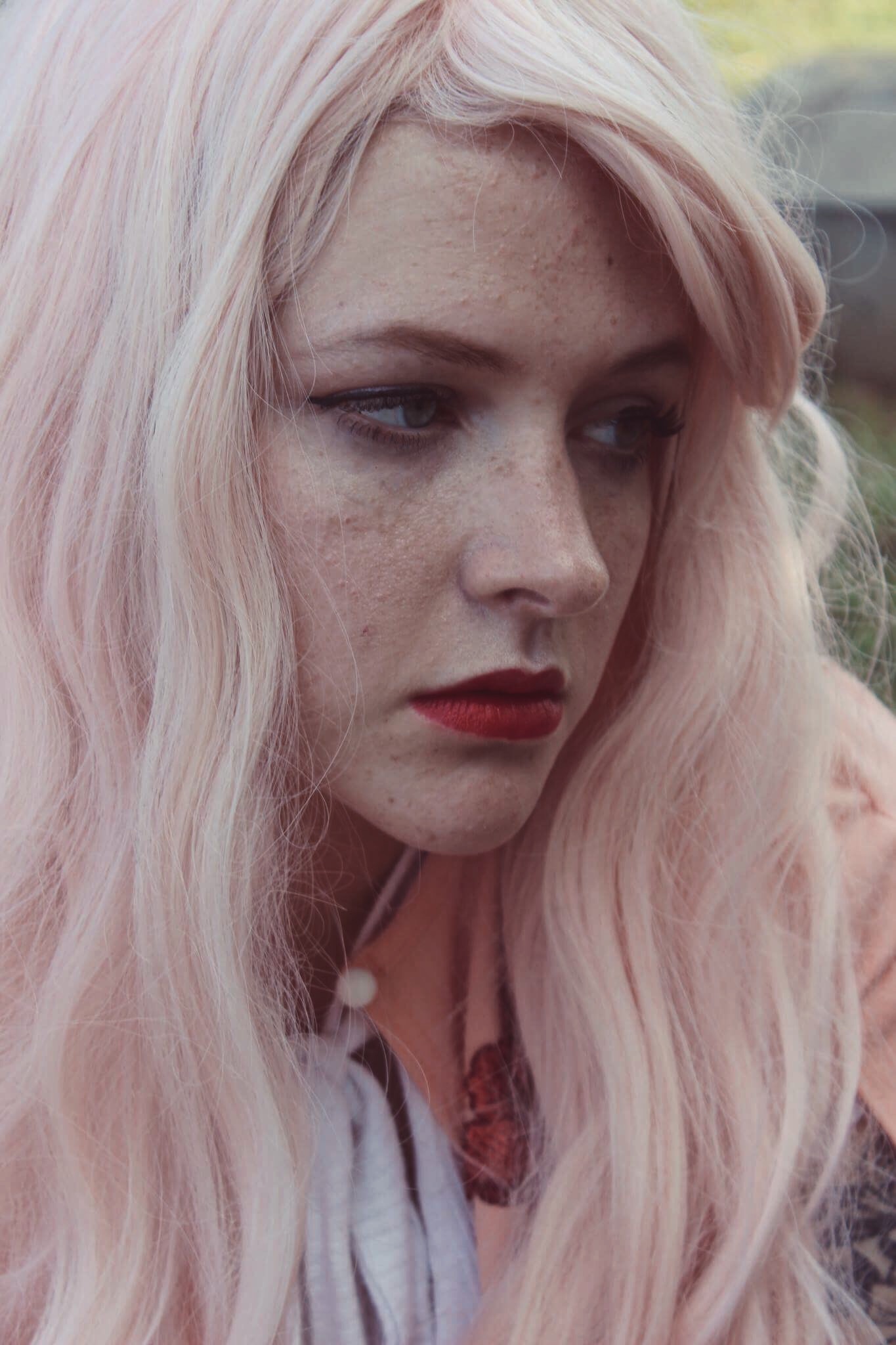 When I first looked at these photos, I was immediately mortified about how severe my acne had gotten around this time. I thought about reaching out to Lindsay to say something like, hey girl, let's hit my face with that smoothing tool, naw mean? But then I thought about it and realized that there is nothing wrong with having acne. A lot of people go through it and are still going through it (such as yours truly). Just because my face isn't as smooth as a baby's ass doesn't make me any less attractive, and it certainly doesn't make these photos any less beautiful. I don't quite know where I was going with that other than to say that I have acne and it's cool and if you have a problem with my pimply face, you can scroll away forever.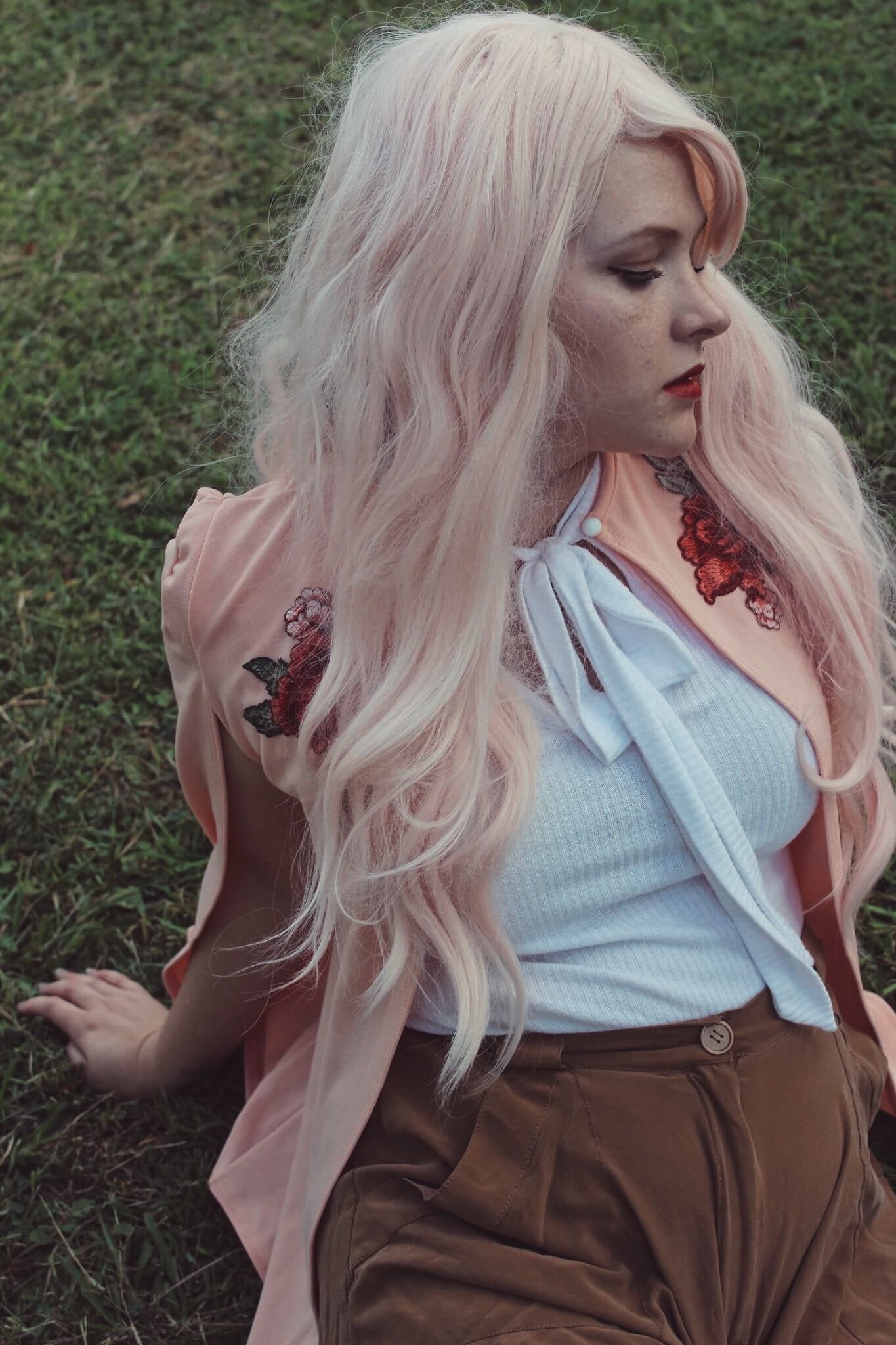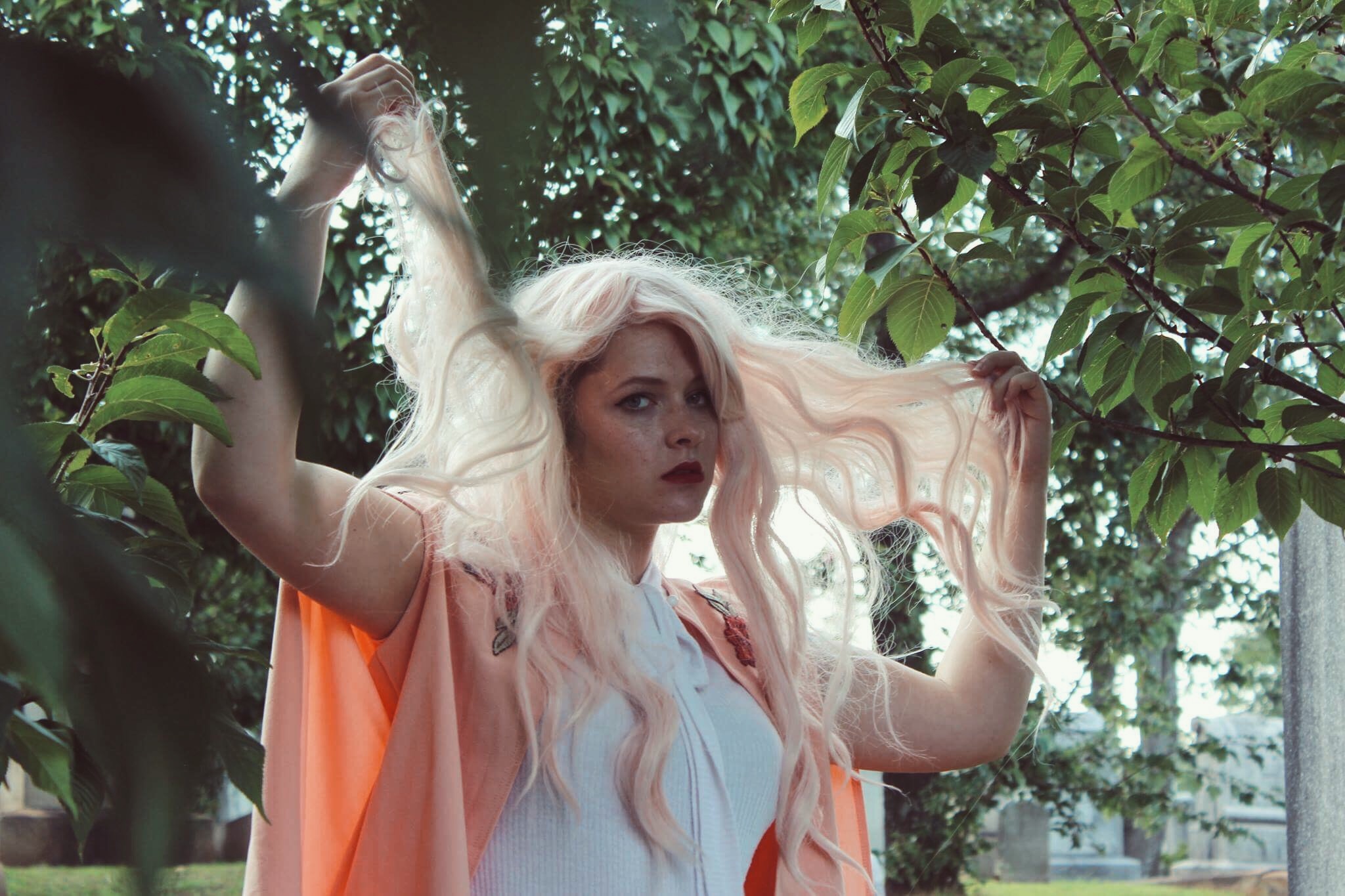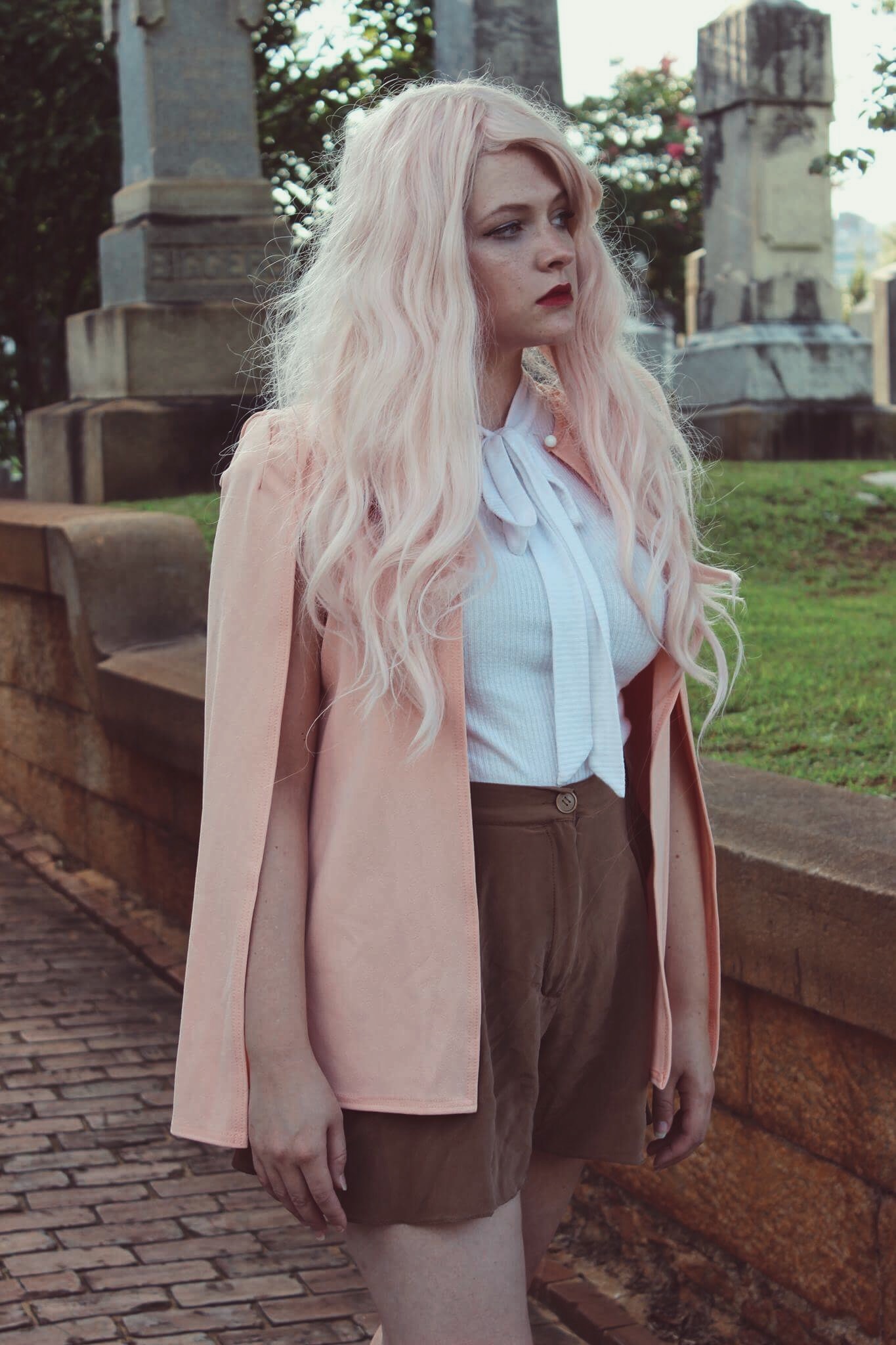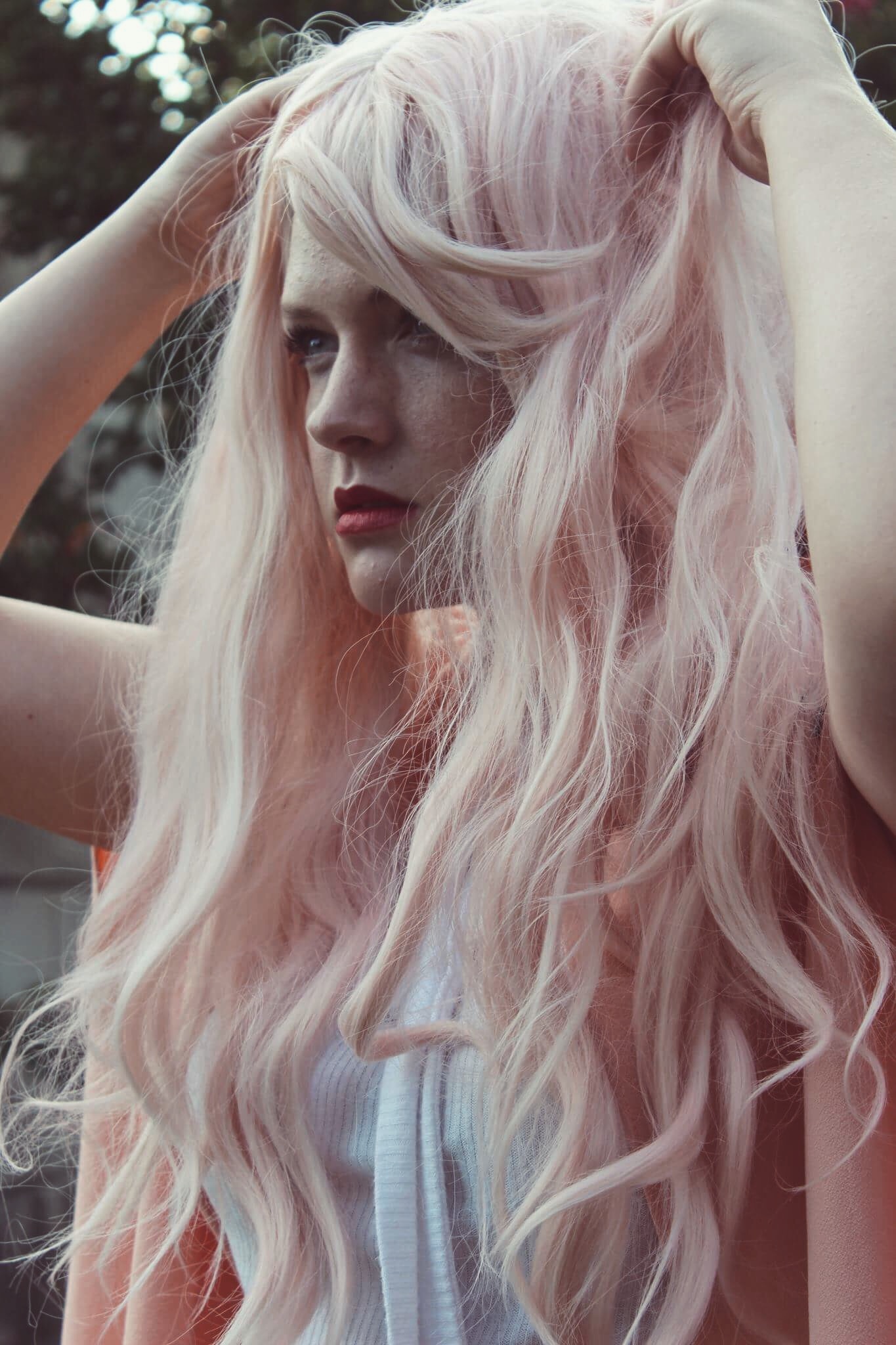 'Til next time, kittens!