I am elated to finally share these photos I took with Rosie Harper a few weeks ago! I originally stumbled across her account via a mutual friend (her portfolio absolutely blew me away), and I immediately thought to myself Oh my god, I have to shoot with her. Funnily enough, after we met, I realized that we pretty much grew up in the same area, but because of our age difference we never had the chance to meet (I was already in college when she started high school). Life is so bizarre sometimes. (Sidenote: Rosie also has a British accent, so I fell in love instantly.)
At any rate, she had a great idea for a rainy day shoot…only, the day we decided to shoot, there wasn't a cloud in the sky. She managed to work some photoshop magic to make it rain (literally), and we turned out with some stellar photos, if I do say so myself.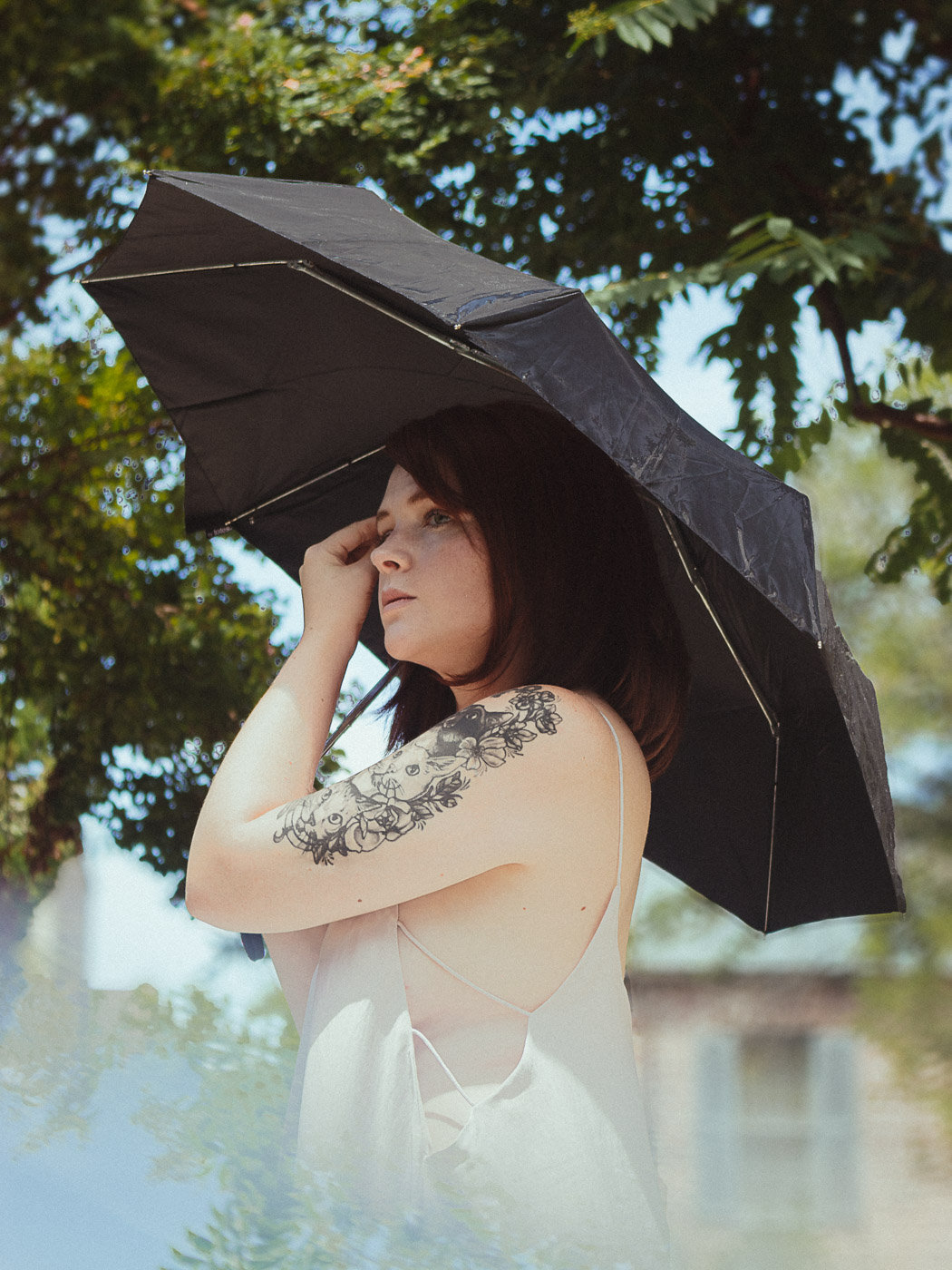 Upon further inspection of these photos, I've realized a few things: 1) My boobs are quite lovely (sideboob lookin' mighty fine), 2) I should strongly consider getting red hair again, and 3) I have a lot, and I mean, A LOT of freckles. I normally don't go for clothing that's so ~exposing~ but I was really drawn to the oversized shape of this dress. It kind of reminds me of a high-fashion take on a toga, if that makes any sense? Only without the douchey frat bros and cheap beer, obviously. I'd have nothing short of a cocktail in this attire.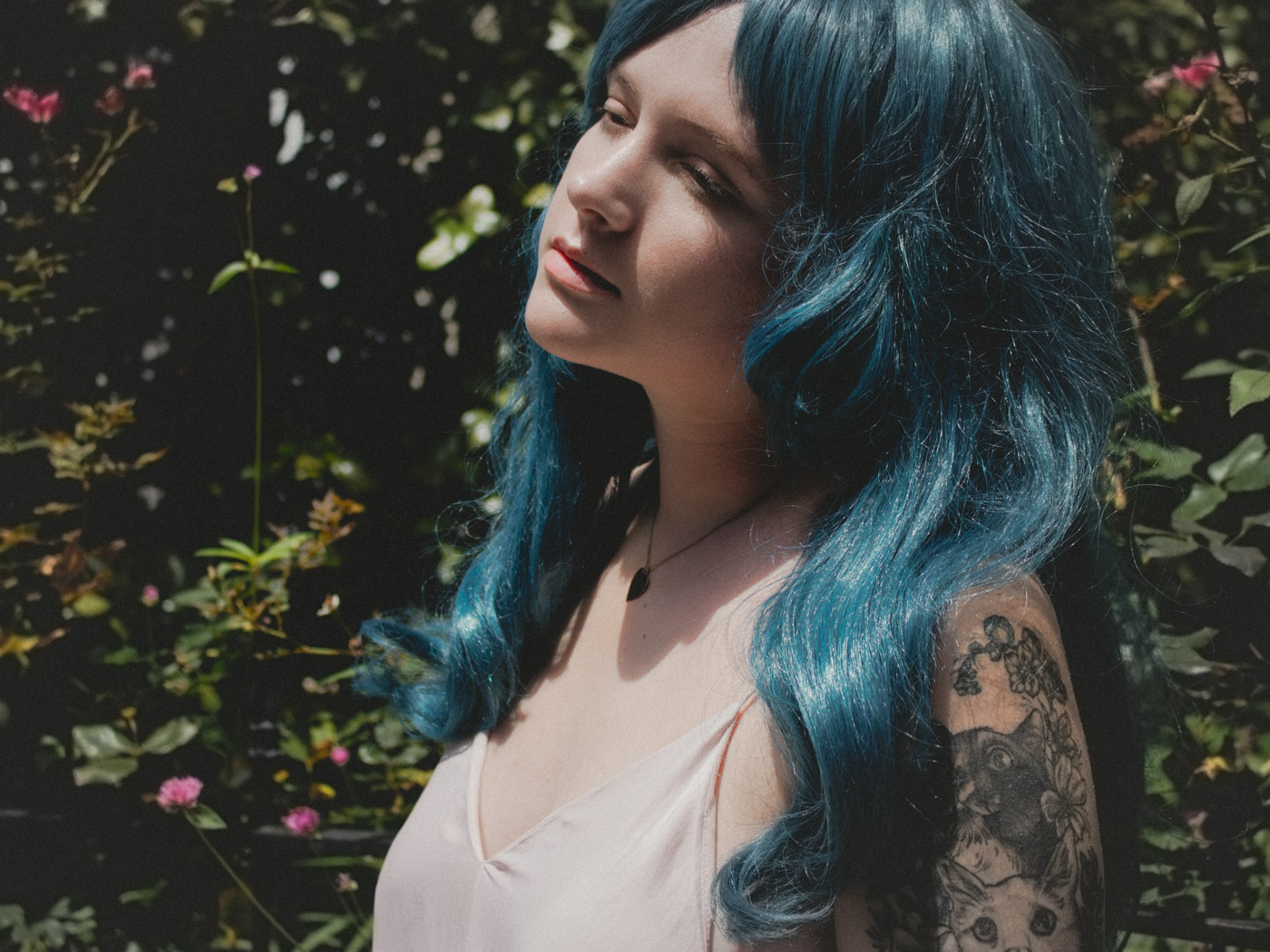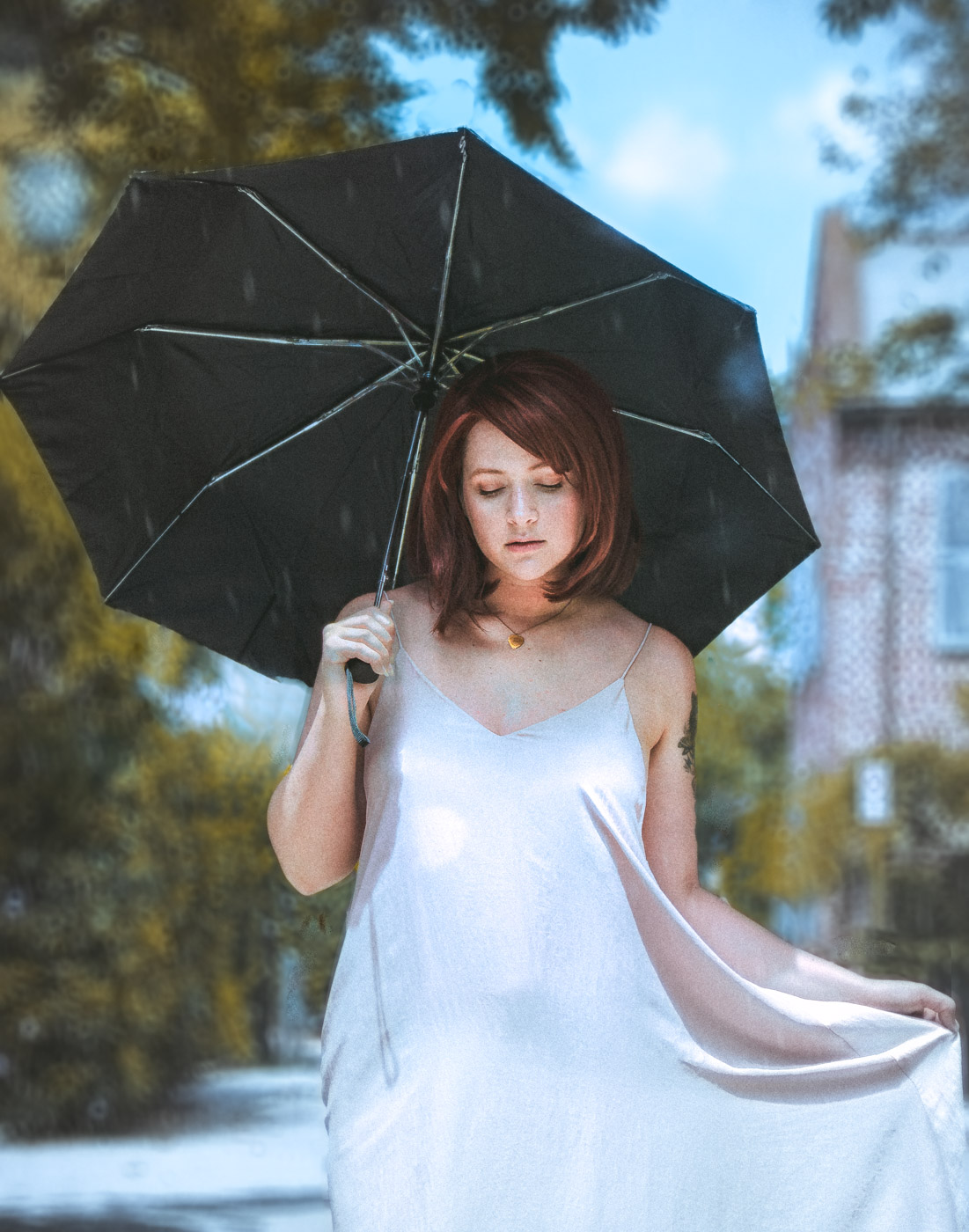 Outfit Details:
Dress – Urban Outfitters
Blue Wig – Geisha Wigs (Similar)
Red Wig – Uniwigs (belongs to Rosie)
Necklace – In God We Trust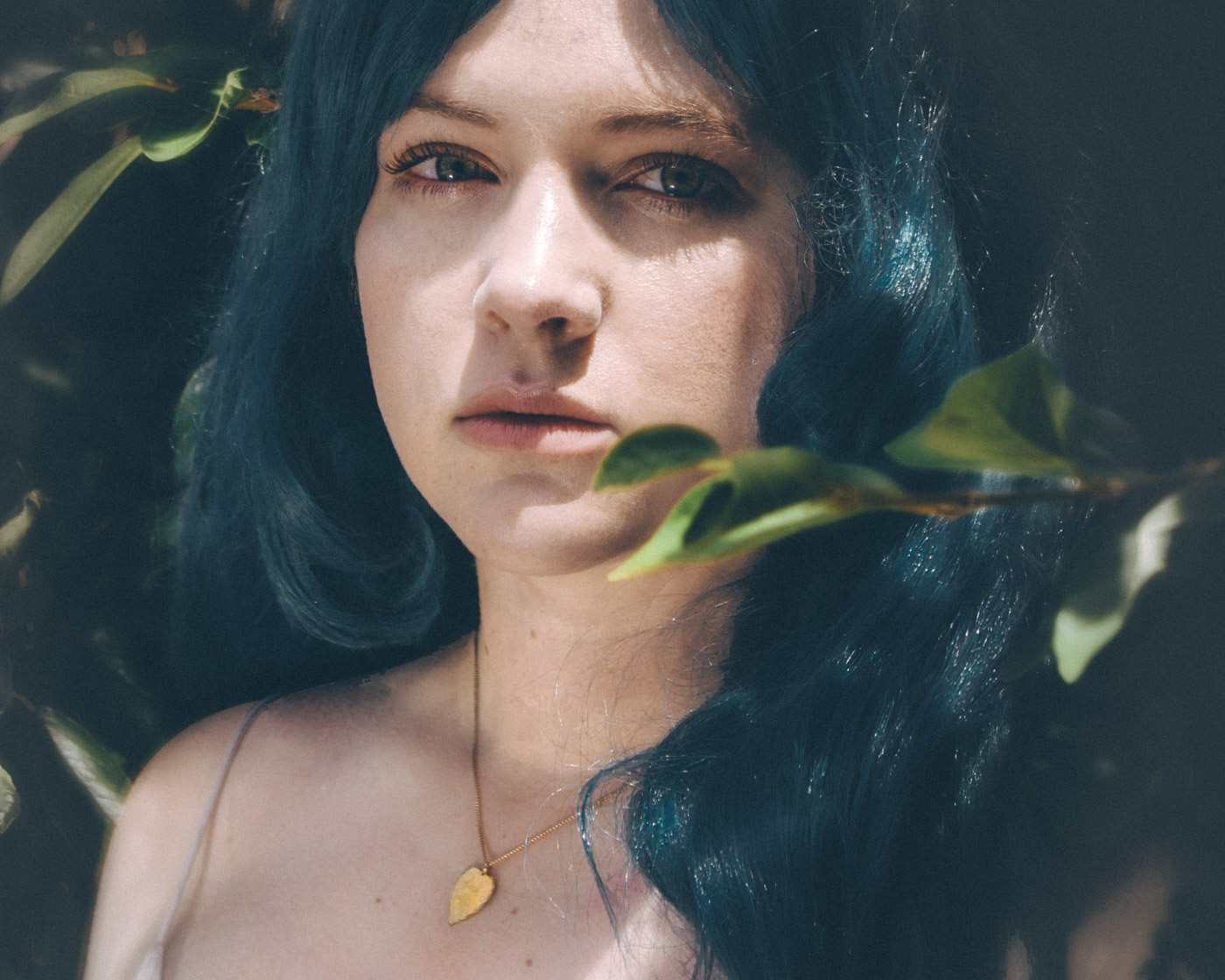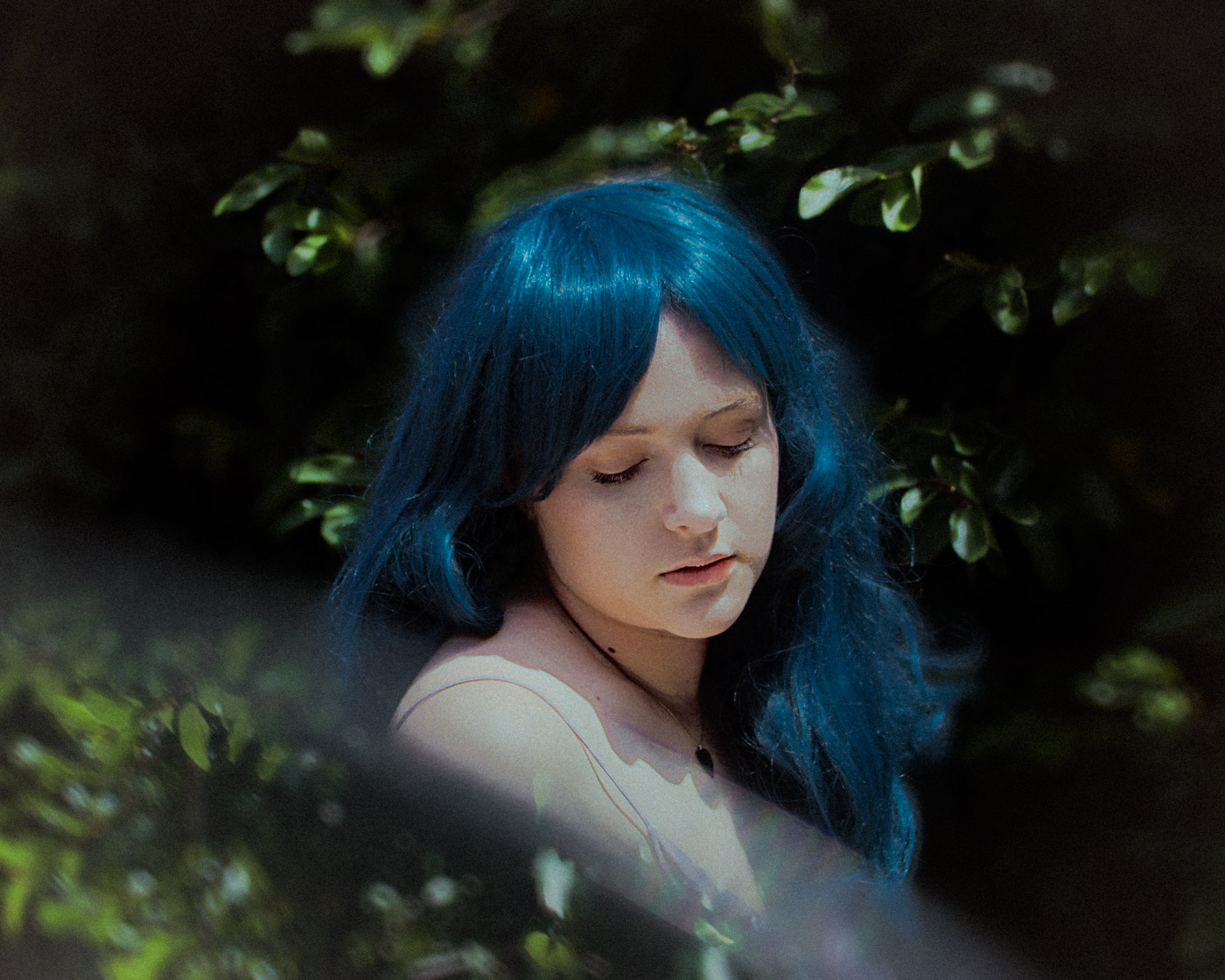 'Til next time, kittens!