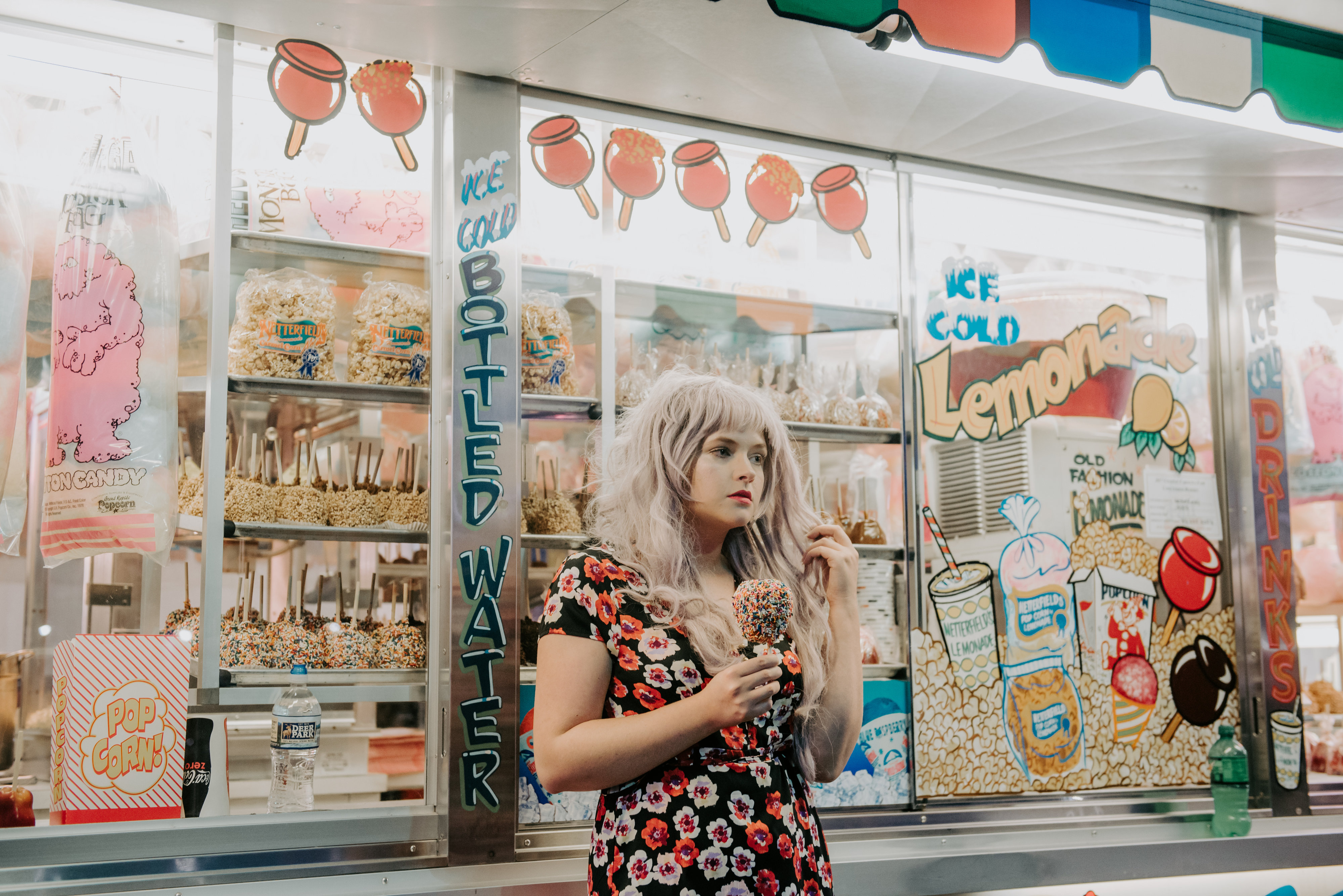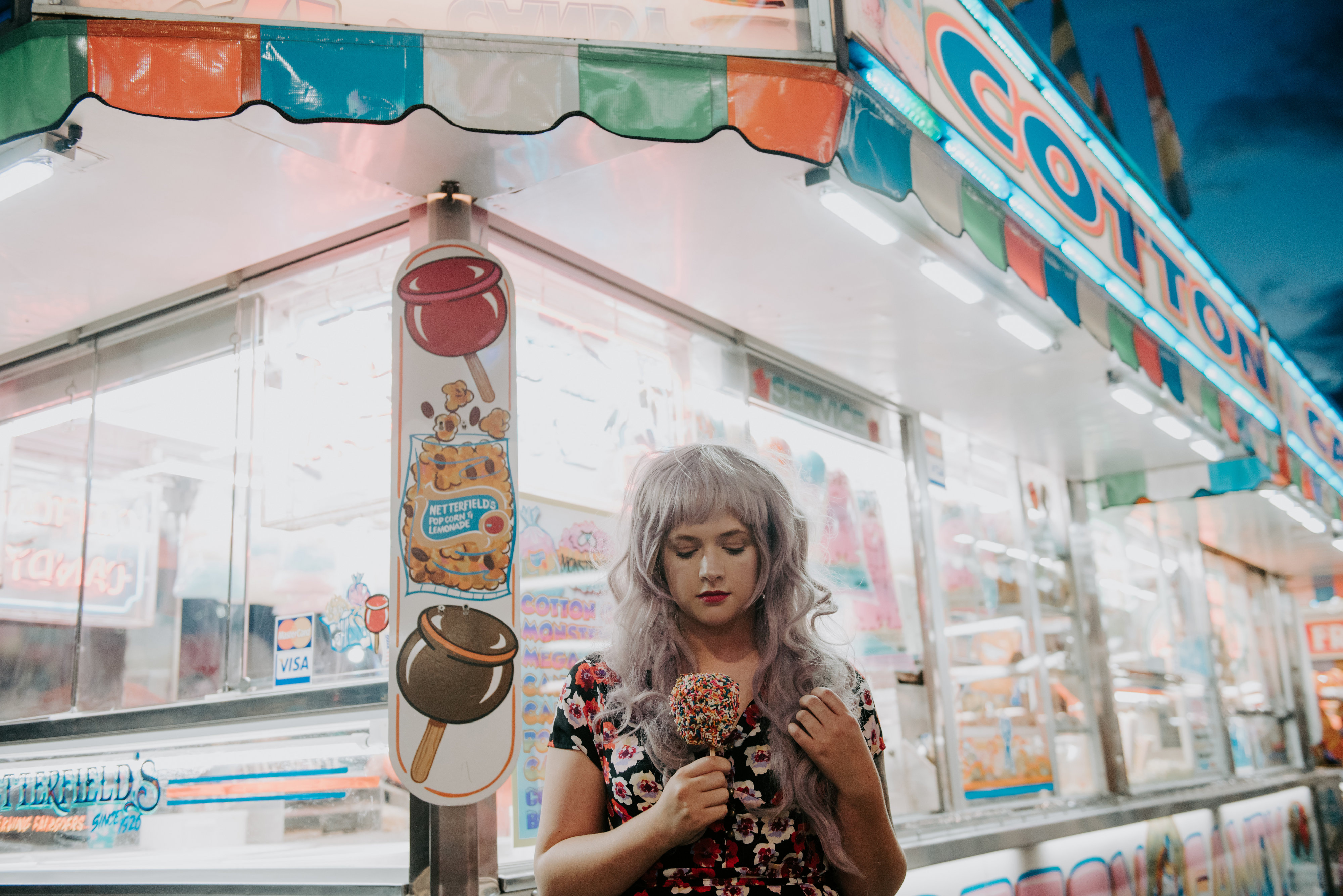 THE FAIR IS HERE!!! Every fall, the Coastal Carolina Fair comes into town, but the last few seasons I haven't had the opportunity to go due to work or traveling. I'm always waaaaaaay too nervous to go on any rides (have you seen how quickly those are put together?! NOPE.) but I love partaking in fair food: caramel apples, Elephant Ears, deep fried Oreos (seriously amazing if you've never tried them.)
I had the opportunity to collaborate with photographer Nicole Mickle for a really cool night shoot amidst the food stalls and ferris wheels. Read more for full outfit deets and to see all of the incredible photos!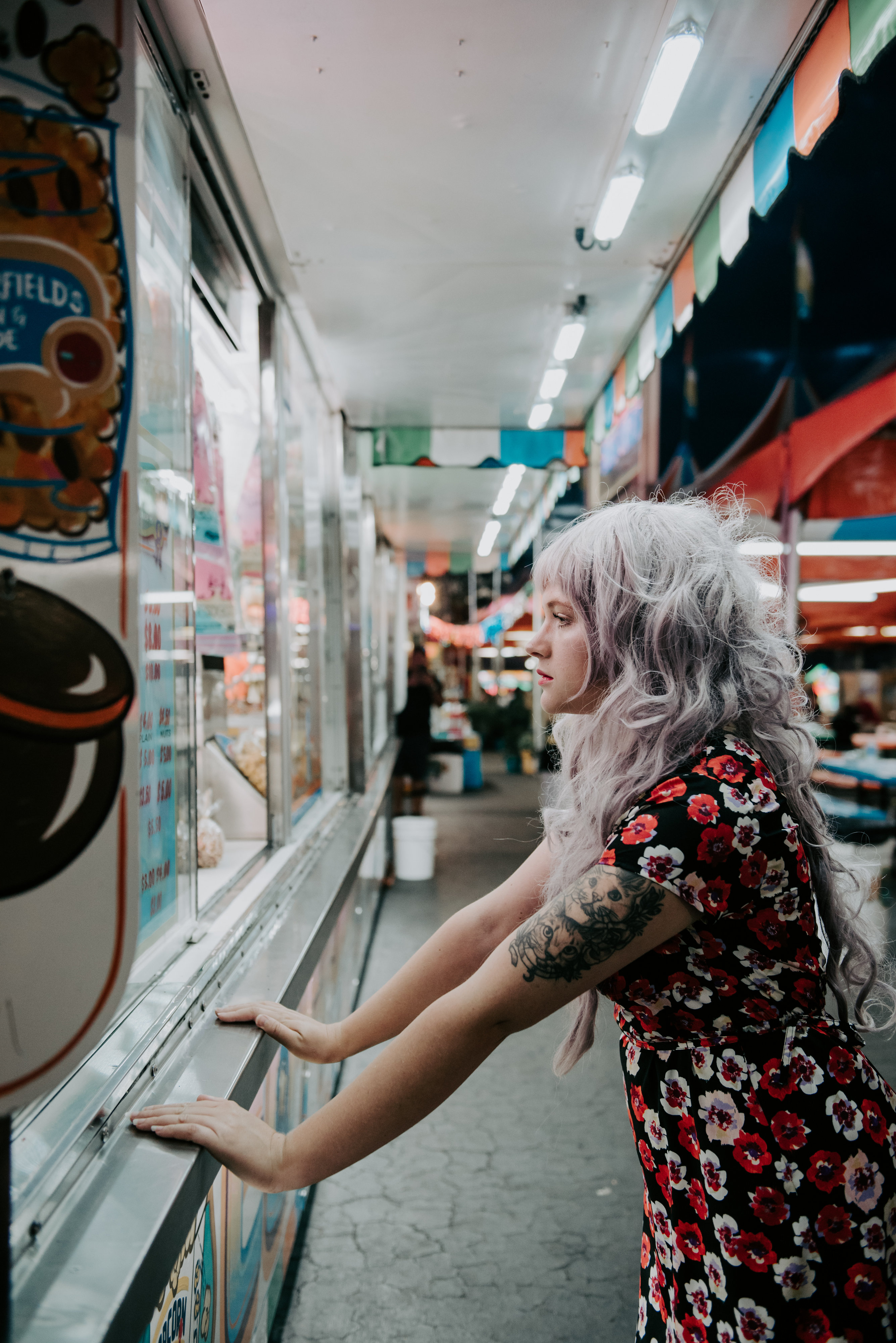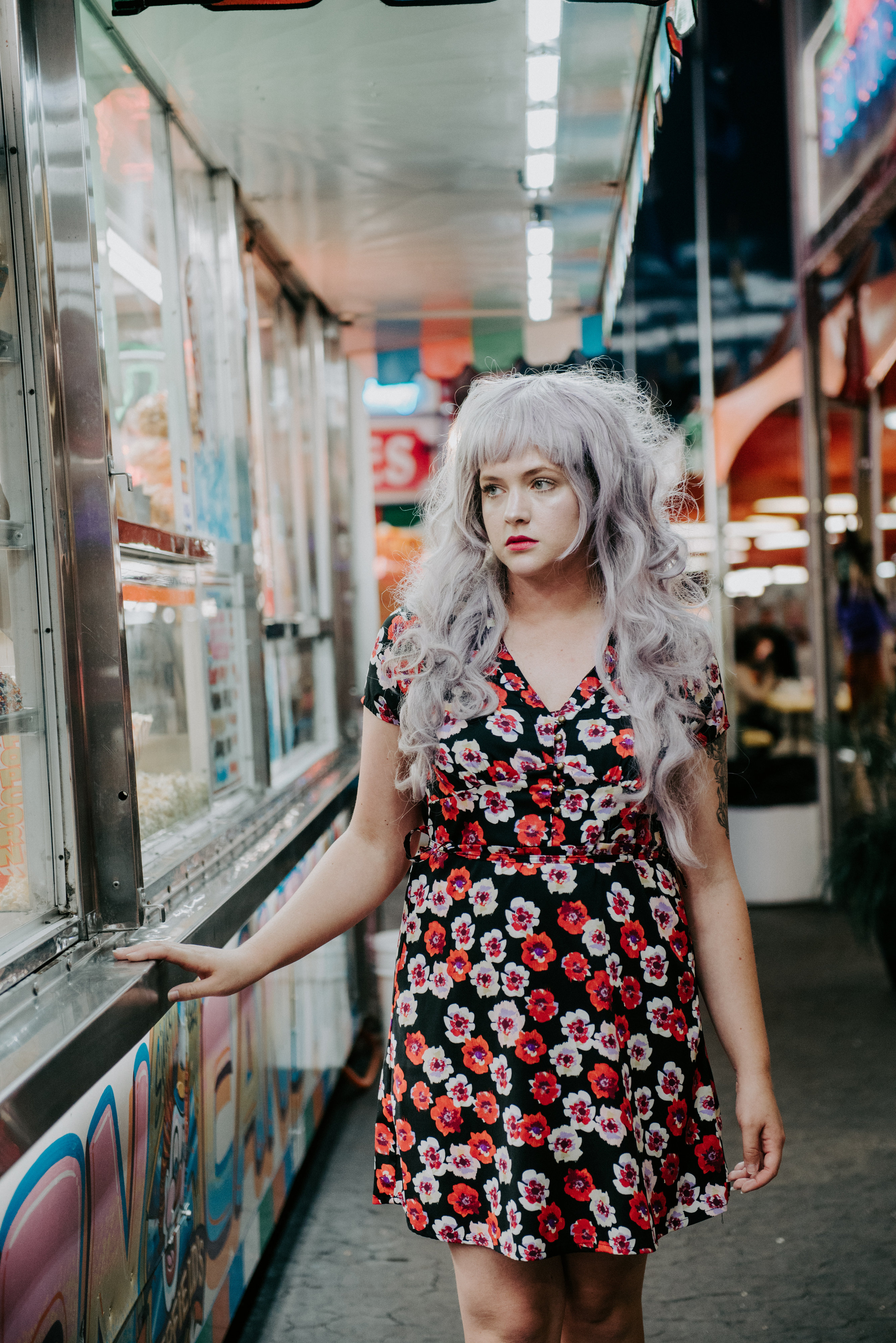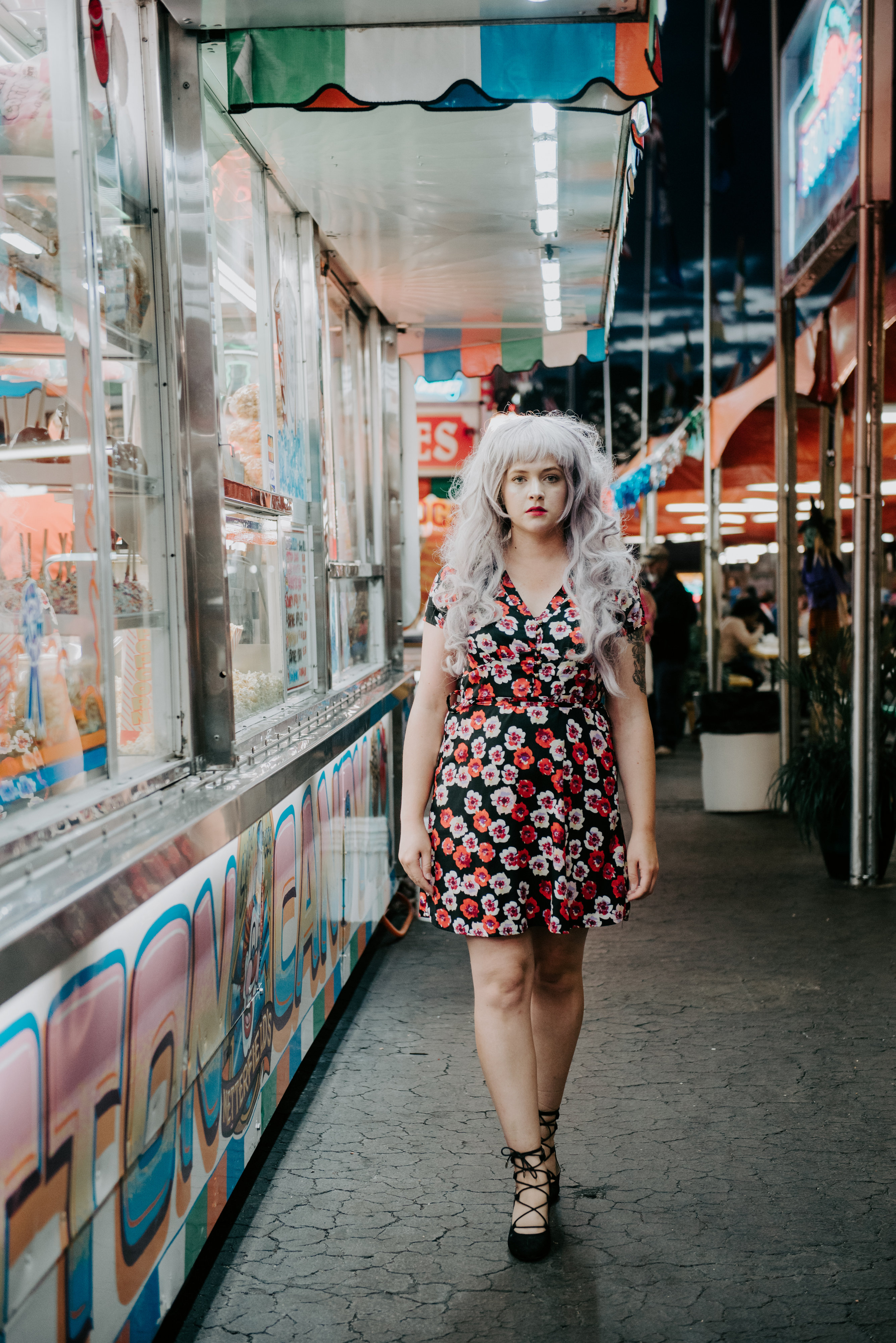 Outfit Details:
Dress – ASOS (gift from my friend Dalia! ♥ )
Shoes – ModCloth
Lavender Wig – Lockshop Wigs
Cat Trench Coat – Miss Patina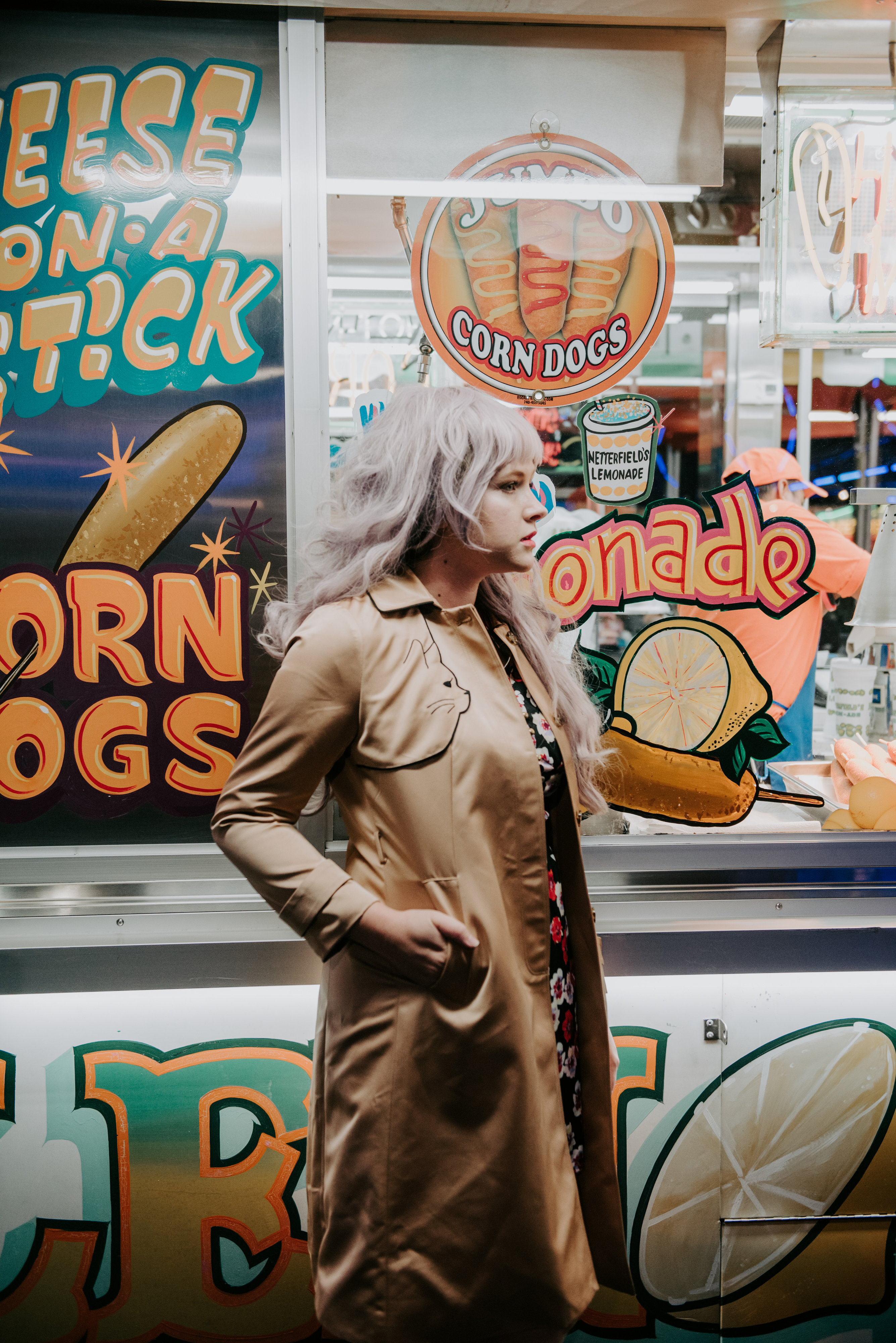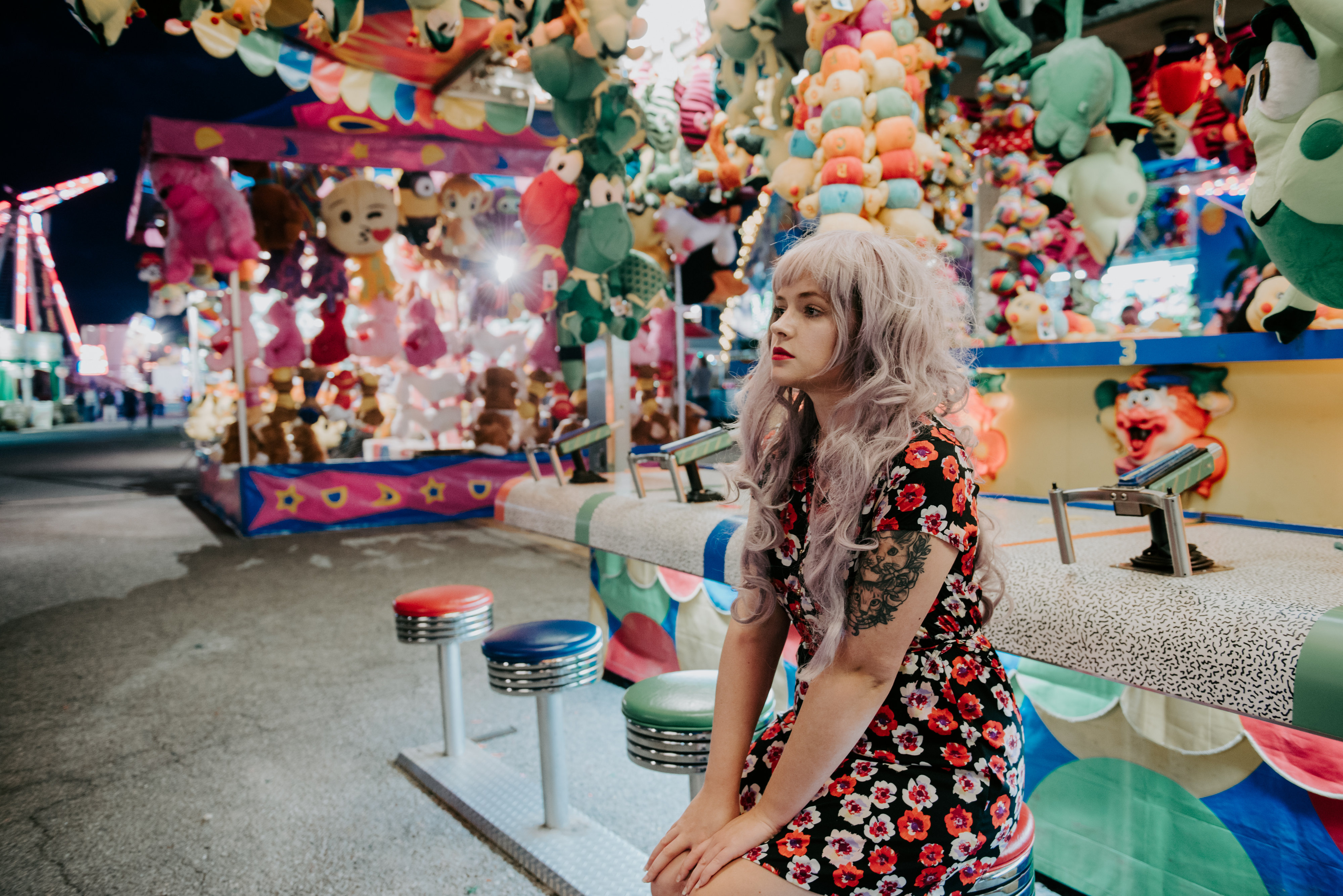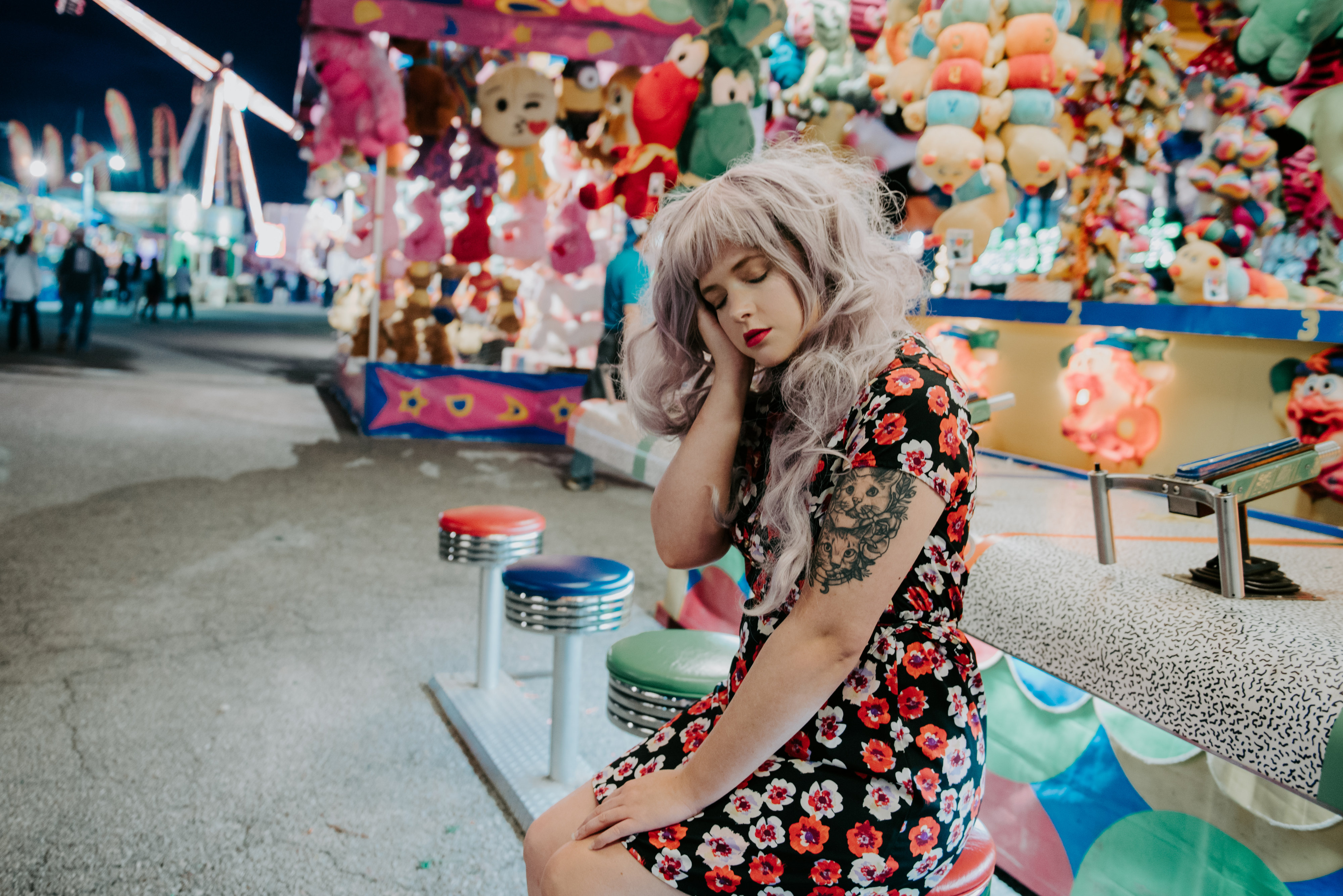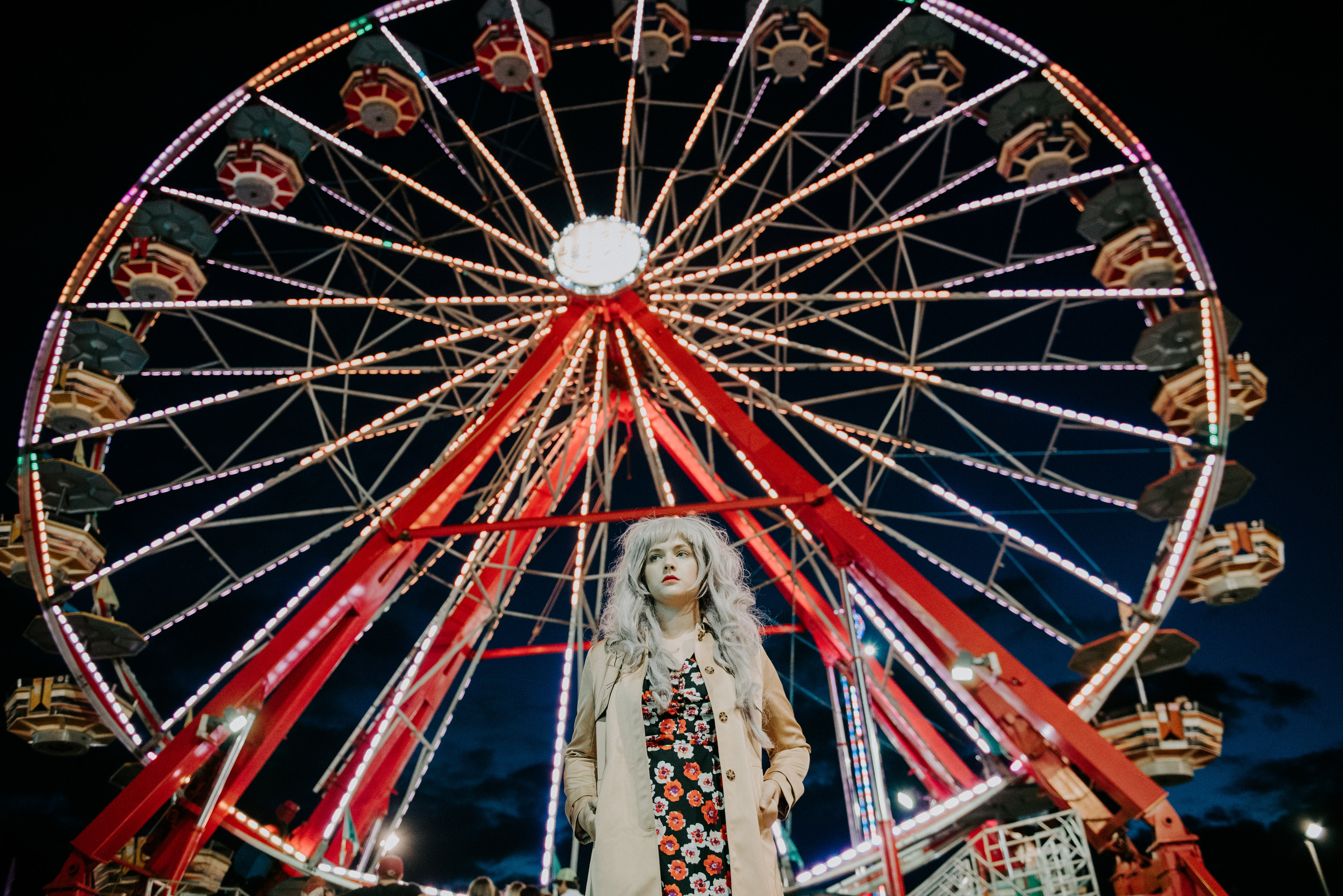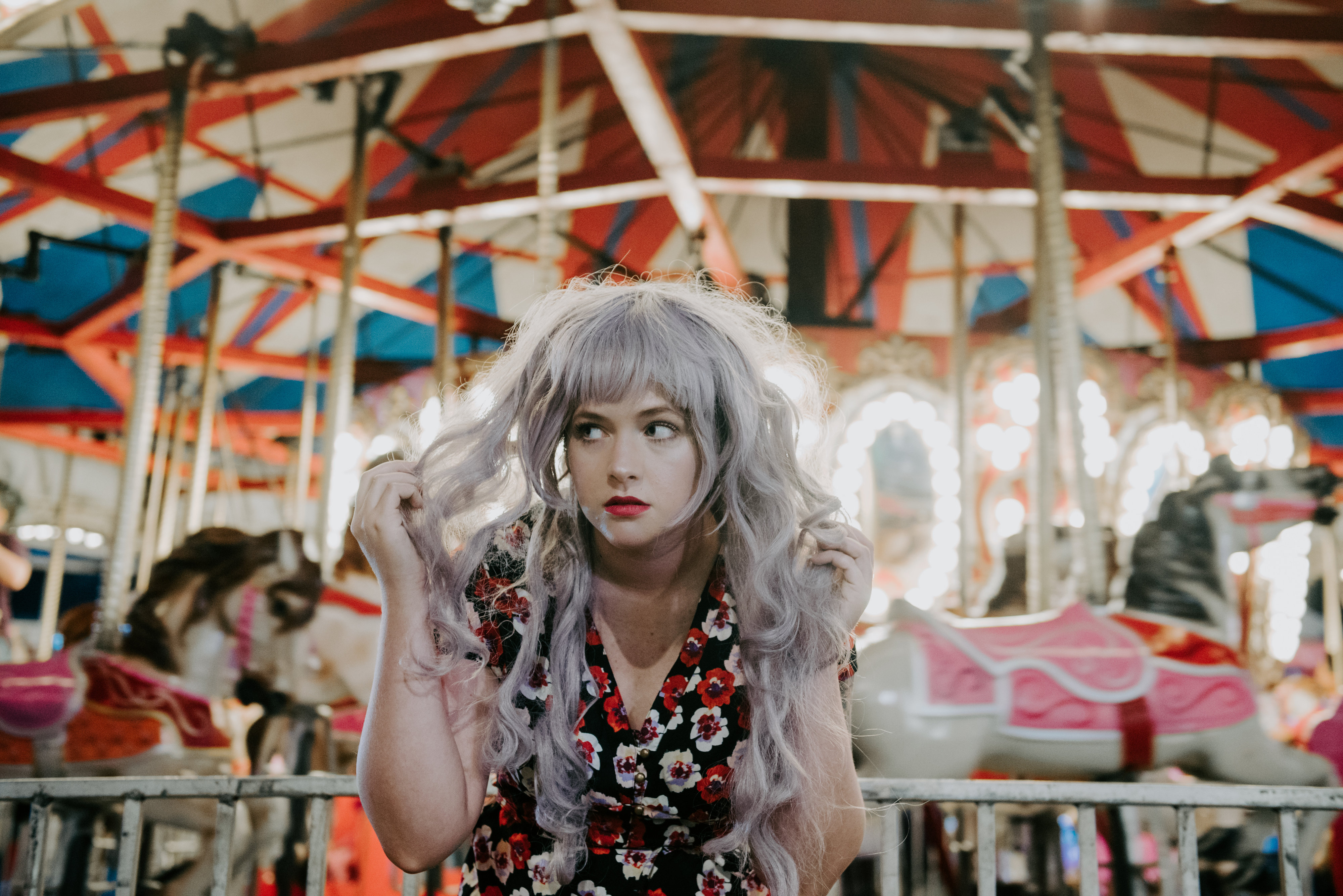 All photos by Nicole Mickle.