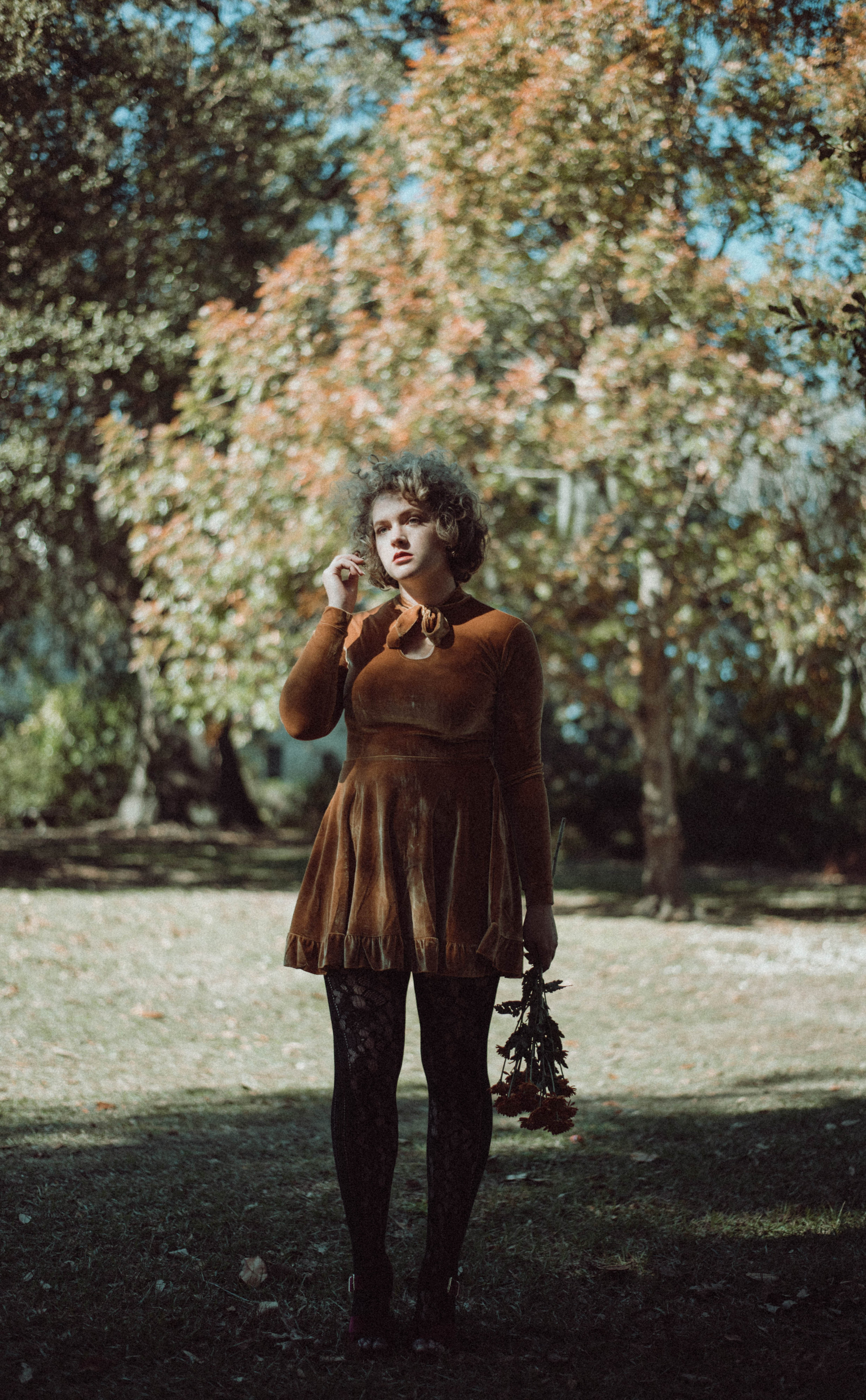 Valfré always has the cutest clothes. From my experience, sadly, they can run a bit small, so it can be difficult for me to find pieces that fit (I'm somewhere between a true medium and large).
Miraculously, this dress was on super sale and I was able to snag one in my size before they sold out *sobs* The dress is made of a stretchy material (good for busty girls like myself), although I will say it is VERY short, so I decided to pair with some tights just in case 😉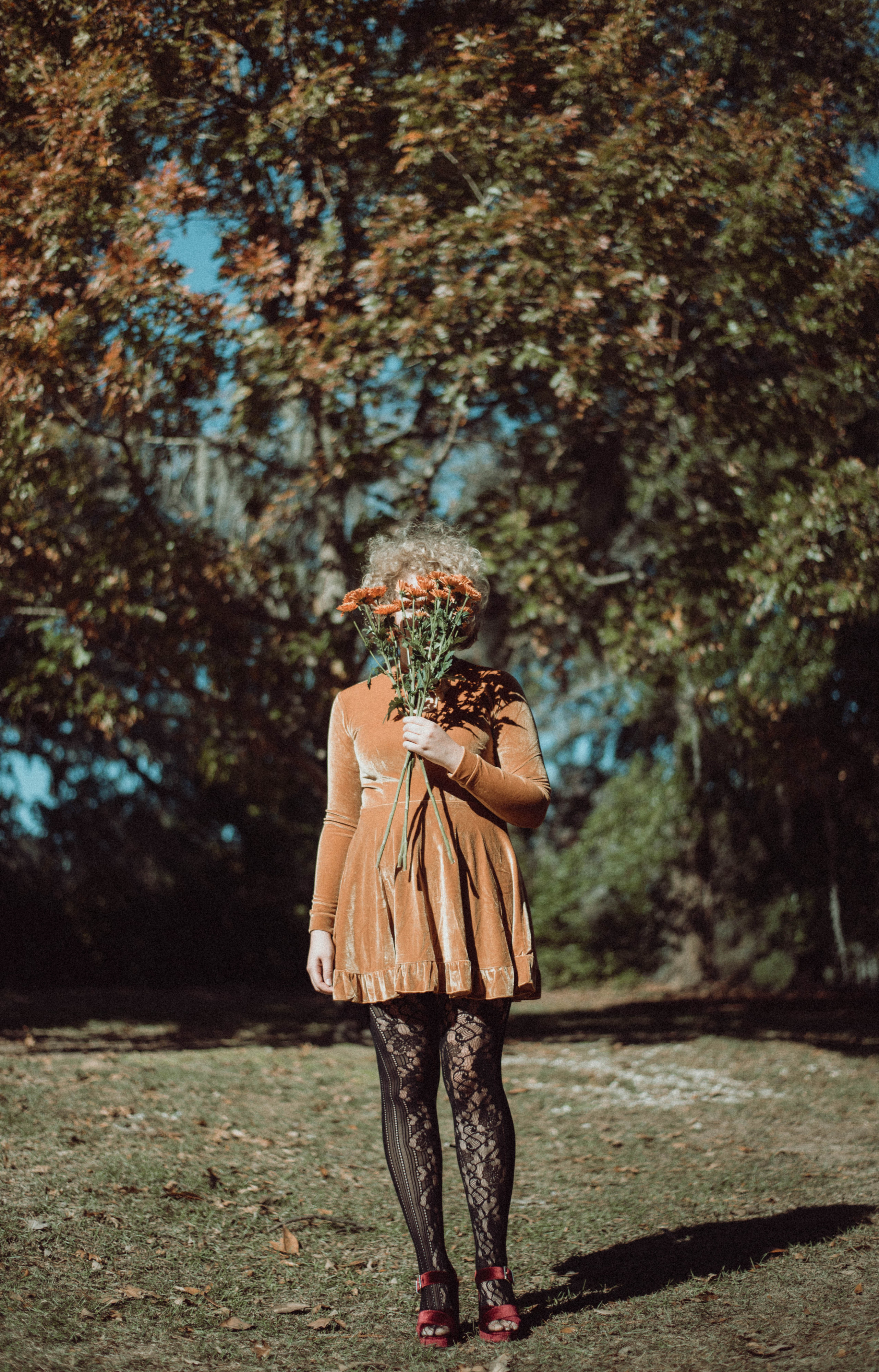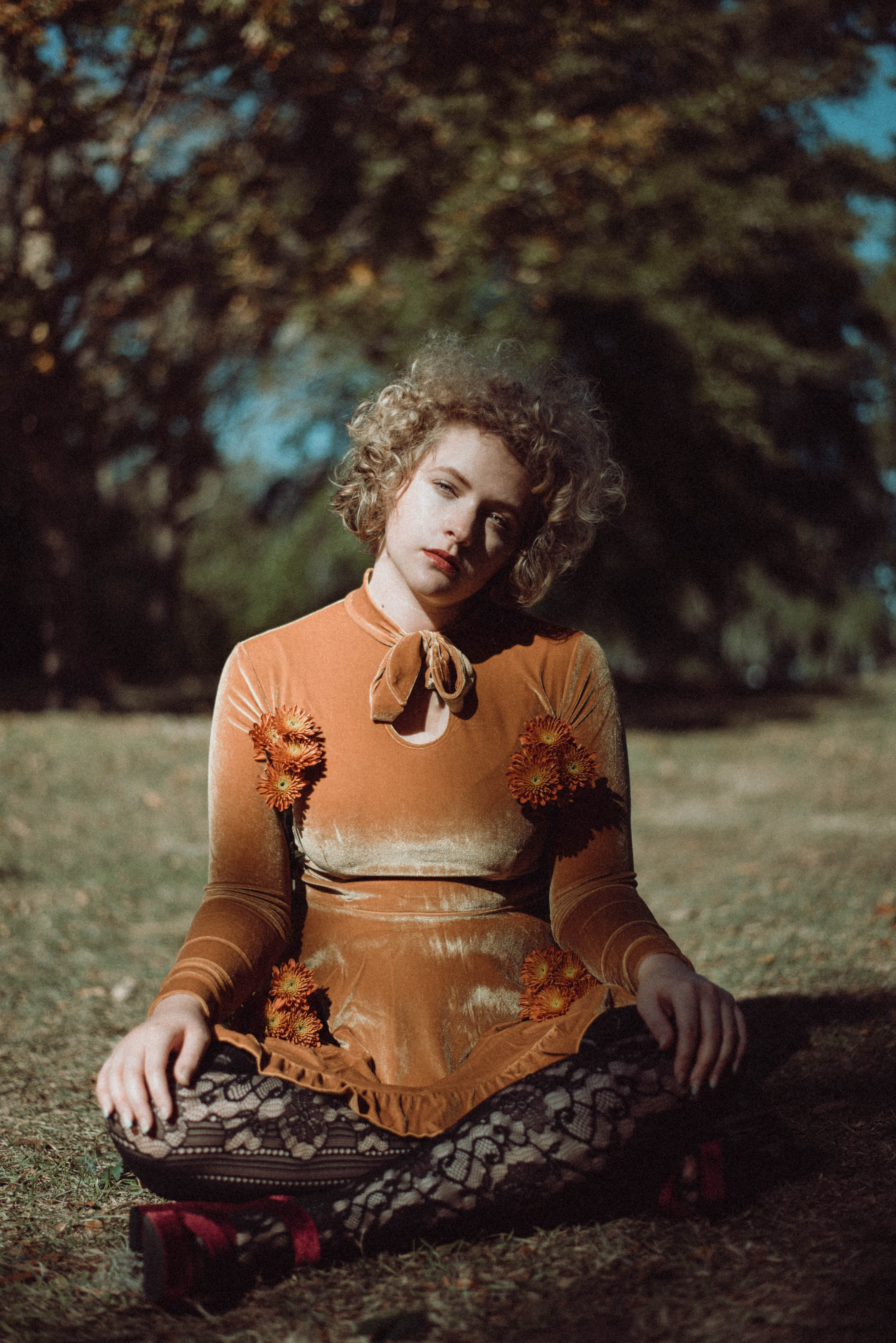 Outfit Details:
Gold Velvet Dress – Valfré
Tights – Target
Red Velvet Heels – Target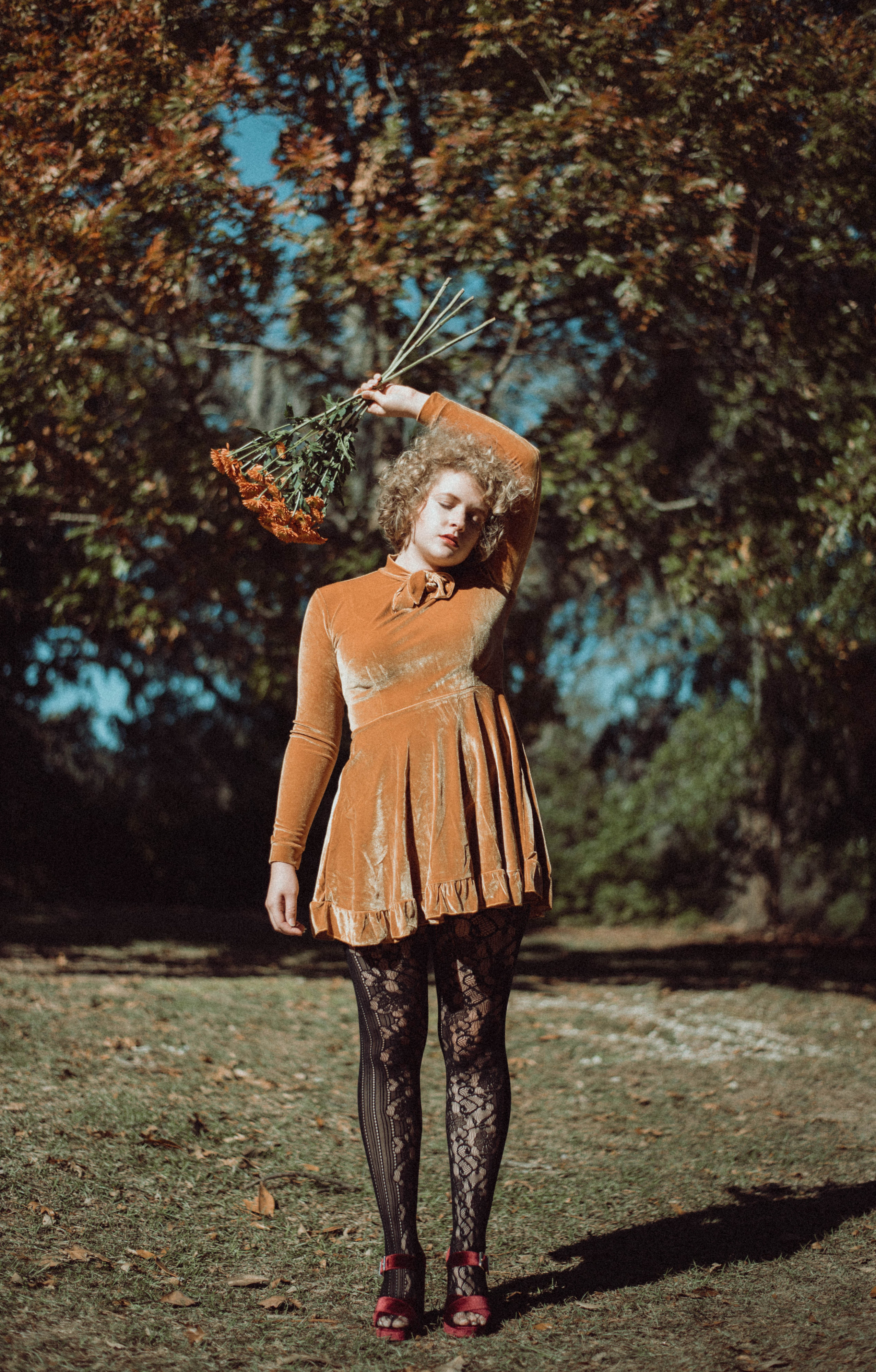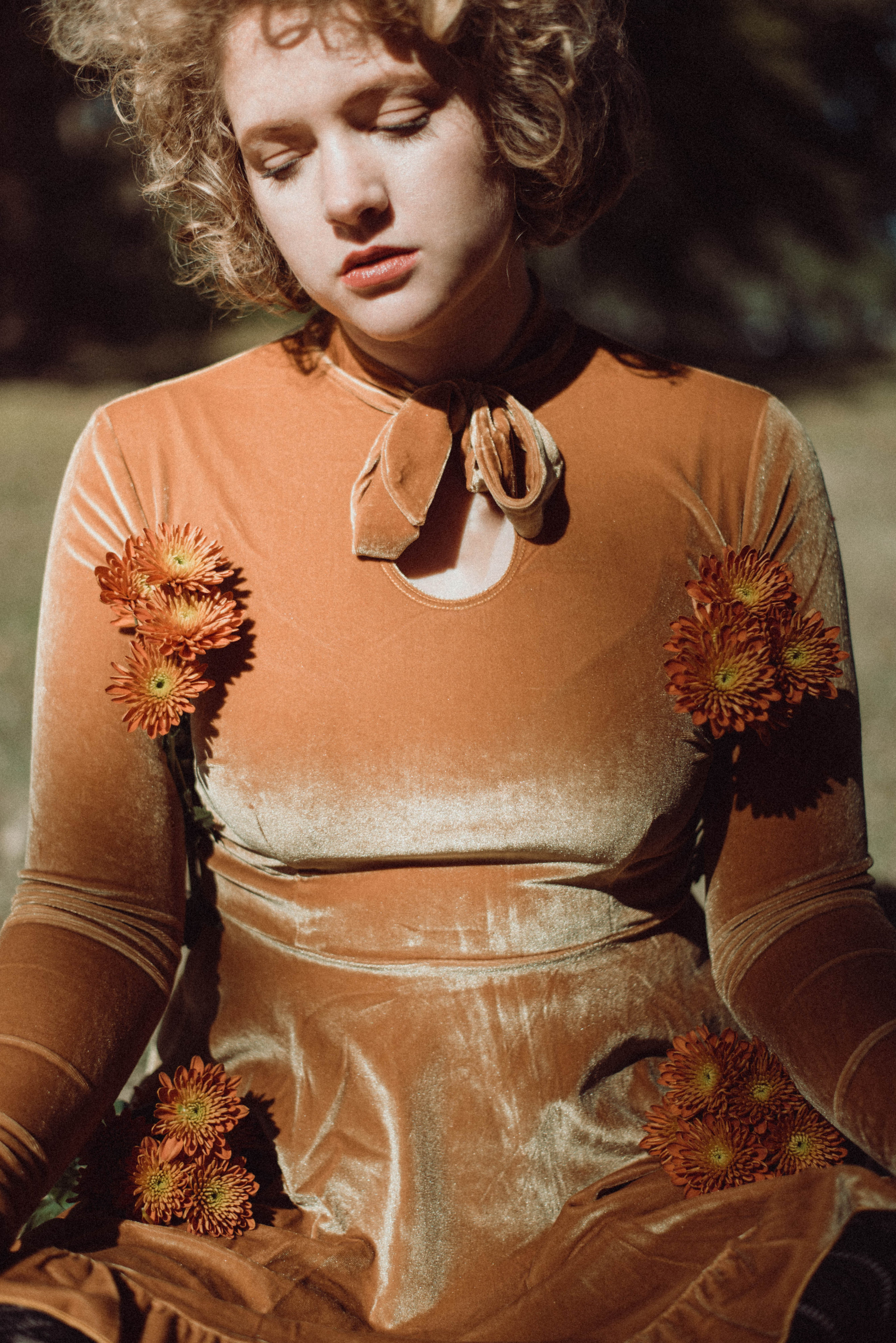 All photos by Pale Girl Photography.